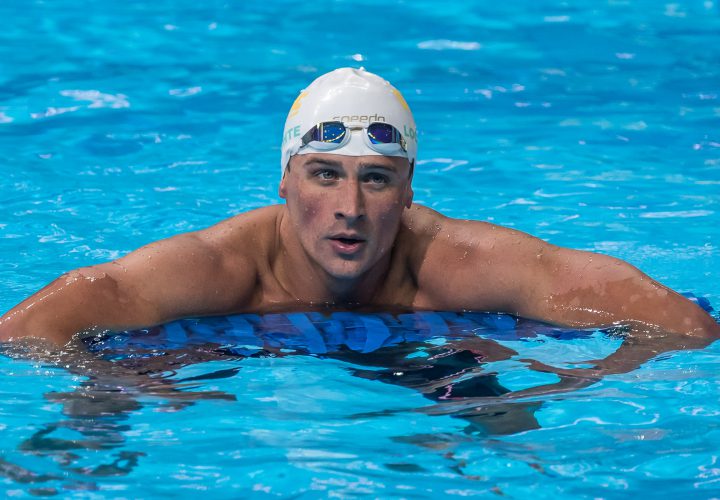 Photo Courtesy: Peter H. Bick
Editorial Coverage provided by

The heat sheets for the day four finals of the 2016 USA Swimming Trials have been released. Check back at 6:45 PM CST for live coverage.
Click here to view the heat sheets.
Swimming tonight only includes three finals. Relay spots are on the line for the women in the 800 freestyle, while the men aiming for a 400 freestyle roster spot have another hurdle to clear in tonight's semifinals.
Ryan Lochte has scratched the 100 freestyle semifinal. He earned the sixth seed this morning. Bob Bowman could still put him on the 400 freestyle relay in Rio. That moves Joshua Fleagle into the 16th spot.
After a dramatic morning, Cammile Adams will be back in tonight's 200 butterfly semifinals.
Melanie Margalis has a tough double on her hands, with Olympic berths at stake in the 200 freestyle and the 200 IM. Katie McLaughlin will only have the men's 200 butterfly to rest between her 200 freestyle final and her 200 butterfly semifinal.
Scheduled Events:
Men's 100m Freestyle Semifinals
Women's 200m Freestyle Finals
Men's 200m Butterfly Finals
Women's 200m Butterfly Semifinals
Men's 200m Breaststroke Semifinals
Women's 200m IM Finals