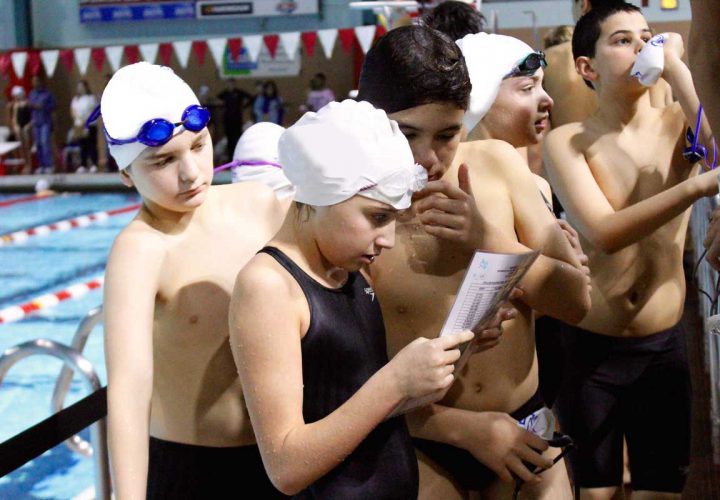 Many Local Swim Committees (LSCs) in the United States are reviewing rules on the use of technical swim suits in age group competitions.  Arkansas, Maine, Oregon and Southern California are in various stages of reviewing their policies.  The main reason is that these suits can cost as much as $500 per suit versus traditional fabric suits that cost much less. The rising costs are being seen as a deterrent to families joining USA Swimming.
"The benefit, or perceived benefit, of these suits is driving swimmers and parents to feel like they 'need' these suits to compete", according to a memo circulated within USA Swimming.
As various LSCs pass legislation with restrictions, it could impact the entire sport and industry. Differing rules from each LSC could create a level of complexity unprecedented in the sport.  USA Swimming has engaged an outside consultant to conduct a review of the trend and will provide options for the Age Group Development Committee at the USAS Convention in September and potentially the USA Swimming Board of Directors.
According to the memo the following action items have been implemented with a final report due in November of this year:
The scope of this review will include research and personal interviews across the industry, including Age Group Development committee members, LSCs, coaches, staff, legal, Rules & Regulations committee, suit manufacturers, team dealers and online retailers. This report will not advocate a particular position, but rather provide an objective report and present options for consideration for Age Group Development. Elements of the report include an analysis of how it would impact the following:
Review of existing and proposed LSC rules, policies and actions

Review of a sample of swim club suit policies

Analysis of membership history and trends vs. tech suit timeline

Review of the range of suit technology and costs

Market analysis of tech suit use

Impact of any new rules on teams, swimmers, parents, coaches, manufacturers, retailers, officials

Impact of LSCs with differing rules (ex. swimmer from one LSC competing in another LSC)

Age cut-offs

Financial impact to parents

Need for a national rule vs. LSC-by-LSC

Legal issues

Evaluation of suits and/or testing