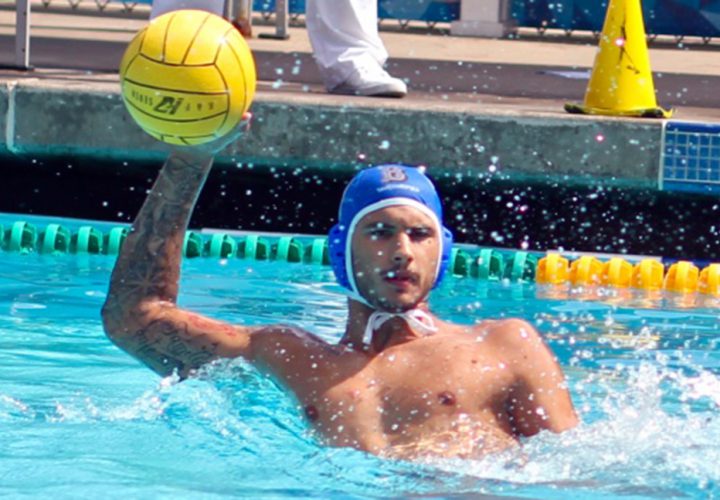 UCLA's fabulous freshman, Nicolas Saveljic. Photo Courtesy: UCLA Athletics
By Michael Randazzo, Swimming World Contributor
Beating its toughest rivals—#1 Cal and #2 USC—this weekend in Los Angeles at the Uytengsu Aquatics Center allowed the UCLA men's water polo team to rise all the way to the top of the national polls. The Bruins, who on Sunday captured their second straight Mountain Pacific Invitational tournament title with a decisive 13-11 win over the host Trojans, returned to a familiar place: on top of the Collegiate Water Polo Association Men's Varsity Poll.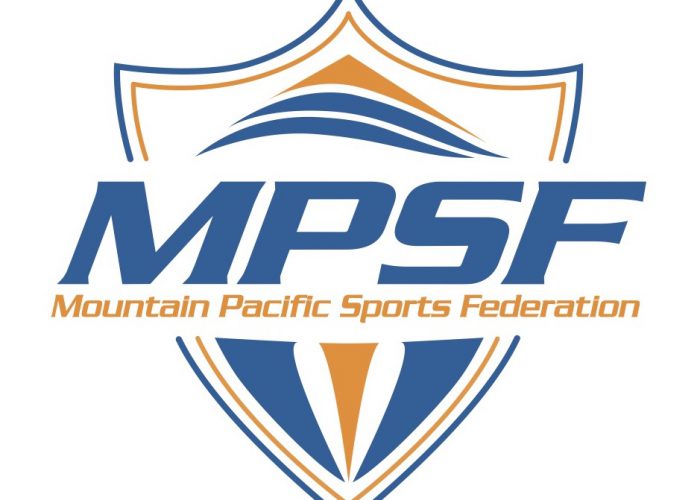 From the end of 2014 until the next to last weekend of 2016, when USC snapped its NCAA record 57-match win streak, UCLA spent a total of 30 straight weeks as the nation's top-ranked team. That their young squad—the Bruins lost nine players to graduation last spring—would leapfrog three other teams, including #3 Stanford, to the top of this week's rankings is a testament to head coach Adam Wright and the perennial talent magnet that is Westwood.
Senior Max Irving, clearly a better player after a summer spent playing with the U.S. Senior National Men's Team at the FINA World Water Polo Championship, has tallied 22 goals this season for unbeaten UCLA (12-0). But the team's leading scorer is freshman lefty Nicolas Saveljic (26 goals), while red-shirt sophomore Alex Wolf— making almost 10 saves a game—in eight starts has complied a sterling 6.17 goals against average, just behind USC's McQuin Baron, the 2017 Pete Cutino award winner, for third place in the conference.
Trailing Luca Cupido of Cal by one goal at the top of the MPSF's scoring sheet, Saveljic has been nothing short of a revelation. Against the Golden Bears in the Mountain Pacific Invitational semifinal, he notched a hat trick in leading his team to a 9-8 overtime victory over the reigning national champions. After Cupido gave Cal an early 1-0 lead, UCLA went ahead 2-1 in first period lead and never trailed again. Johnny Hooper's conversion of a penalty shot with 1:20 left in the game tied the game at 6, but the Bruins scored three goals over two overtime periods to outlast Hooper and the Golden Bears.
In the final against USC, UCLA was down 4-2 after the first period but then outscored their rivals 7-4 over the next two periods to take a 9-8 lead into the fourth. Goals by Alex Roelse, Irving, Saveljic and Irving again iced the win for the Bruins and changed what had started off as a shaky weekend—a narrow 7-4 win Friday against #20 Loyola Marymount and a narrow 9-8 decision over #5 Pacific—into one of the more memorable early season starts in program history.
There's no easy road ahead as the Bruins travel to face #7 UC Irvine and then #10 Pepperdine on consecutive weekends before facing Cal Baptist and #6 Long Beach State at home. Cal will come to Spieker Aquatics Center on October 21 seeking payback, as will #4 Pacific the following weekend. Trips to #5 Stanford and a to San Jose State are preludes to UCLA's annual end-of regular season battle with arch-rival USC on November 11 at Spieker before the MPFS tournament begins the following weekend at Stanford.
Will the Bruins be at the top of the polls that late in the season? It's hard to predict—but after its impressive run this weekend, perhaps nothing is beyond this UCLA squad.