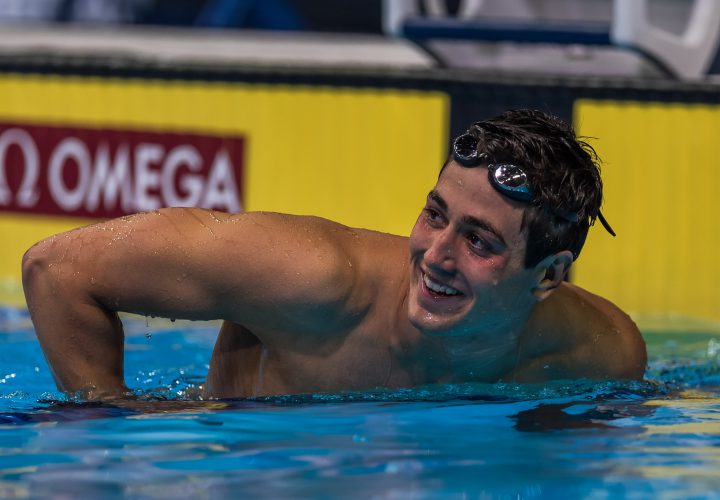 Photo Courtesy: Peter H. Bick
Seal Beach, CA — December 5, 2016 — TYR Sport is proud to announce the signing of 2016 Olympian Jacob Pebley to its roster of sponsored athletes.
Hailing from Corvallis, Oregon, Jacob has garnered a number of impressive results throughout his career. Prior to his fifth place finish in the 200m backstroke at the 2016 Olympic Games in Rio de Janeiro, Brazil, Jacob won the national title in the 200m back at the 2015 Phillips 66 National Championships. That same year he also won gold in the 200m back and silver in the 400m medley relay at the World University Games. Before embarking on what would become a stellar collegiate career at the University of California-Berkeley, Jacob was a three-time gold medallist at the 2011 FINA World Junior Swimming Championships.
Jacob looks to continue his international success this week at the 2016 FINA World Swimming Championships (25m) in Windsor, Canada before returning to Cal to prepare for the future.
"It feels amazing to partner with a brand that not only has incredible products, but also a team of individuals who truly believe in my success," began Pebley. "I have always admired TYR for their immense individuality, and in many ways I feel the brand relates to the creative approach I take toward the sport in my own training. I cannot wait to further pursue my career as a part of the TYR family."
Matt DiLorenzo, Chief Executive Officer of TYR Sport, added, "Team TYR is truly thrilled to sponsor and support Jacob Pebley. He has already proven to be an enormous talent, and we look forward to watching his extraordinary swimming career continue to unfold."
Follow Jacob and the rest of the U.S. National Team's results starting Tuesday, December 6th 2016, online at http://finawindsor2016.com.
Press release courtesy of TYR.