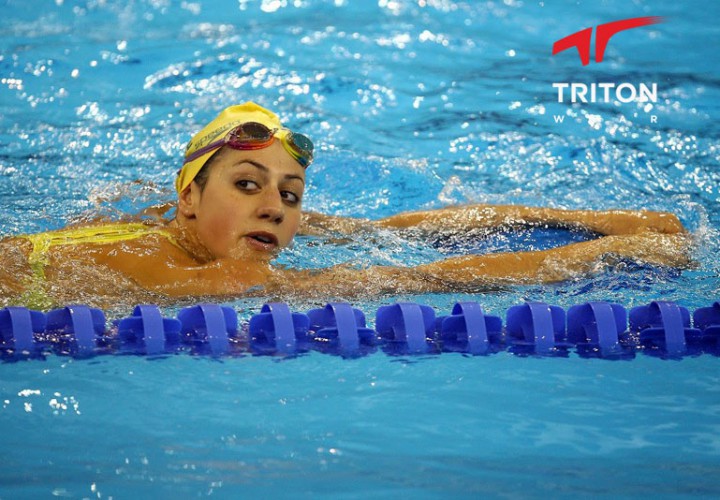 TritonWear is the proud sponsor of the Set Of The Week.
This week's TritonWear Set Of The Week takes a look at a tough kick-swim challenge that demands endurance and, of course, legs! Take a look:
3x
5 x 200 free(100 kick fast/100 swim fast) @ 2:40/2:50/3:00*
1 x 200 easy swim
*Interval can be adjusted for different ability levels/age groups
The set is very straightforward, but ends up being a fun and engaging challenge. When it's all said and done, there are 15 200s of a 100 kick free fast and a 100 swim free fast. It's a taxing set, but it does a great job building an aerobic base and making the swimmers conscious about their legs.
The goal for the swimmers is to work the legs for a 100, and then to maintain a strong kick during the swim. It's a great (albeit tough) set for non-kickers to get them into the habit of kicking more while they swim. They feel their legs working for a 100, and should continue to focus on the legs once they add the arms. On the kick, swimmers need to focus on keeping their hips and core up, pointing their toes, and getting the right amount of knee bend with each kick.
In order to make the time interval, both the kick and the swim should require speed and effort. After the fast kick, they push off on the second 100 with a fast swim. This helps with aerobic endurance and leg endurance, which are key aspects to any race.
For an effective challenge, the swimmers should be getting a maximum of five to eight seconds rest. If they're getting more than that, it's time to speed up the time cycle. This set can be applied to any age group and virtually any level of swimmer 11-years old or older. Obviously, tinker with the cycles to something that will appropriately challenge your swimmers.
Give the set a try, and happy kicking!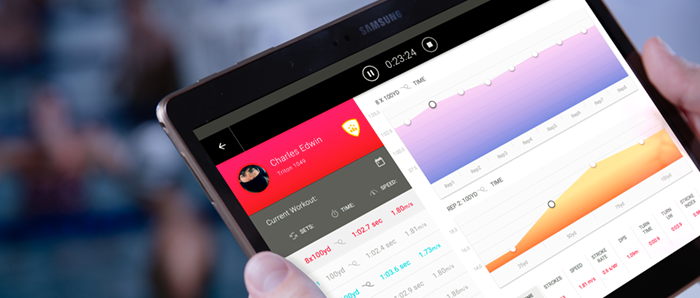 View Your Swimmers Sets On The TritonWear App
At TritonWear we strive to make superior athletes by enabling coaches to be as efficient and effective as possible. We do this in three ways:

1. Saving coaches time so they can work more with each athlete
2. Providing real-time performance information from all athletes
3. Tracking performance over time for effective goal management

The Triton automatically calculates 15 key performance metrics including splits, stroke count, stroke rate, DPS and more allowing coaches to spend all of their time focusing on technique improvements instead of grabbing splits and stroke rates while giving peace of mind that the data will be there when they need it. Both coaches and swimmers can stay on track towards their seasonal and long-term goals by comparing test set performances over time to help flag weaknesses in their stroke or fitness