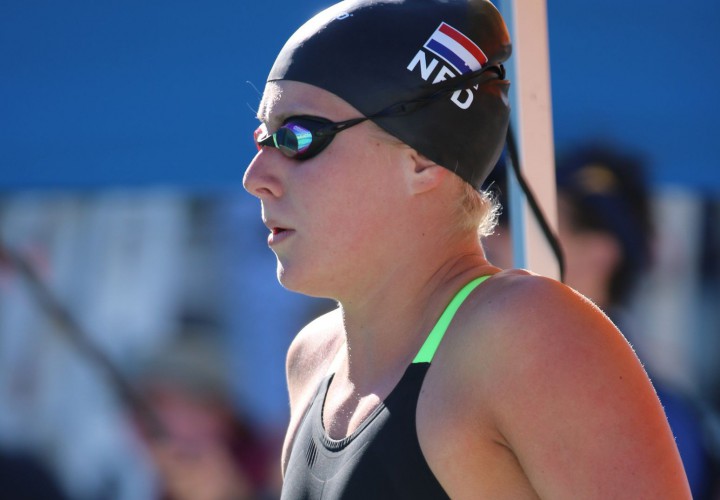 Kira Toussaint.
Photo Courtesy: David Farr
Kira Toussaint, Ties Elzerman and Arno Kamminga turned in stellar performances during the Swim Cup Eindhoven this weekend, setting Dutch national records in the process.
Toussaint lowered the record in the 100-meter backstroke, finishing in 59.88.
Meanwhile, Kamminga broke the record in the 200 breaststroke, finishing in 2:08.70. Elzerman broke the mark in the 50 breaststroke, finishing in 27.02.
The Dutch duo didn't have the only great performances of the meet.
Eighteen-year-old Johannes Hintze — the world junior champion in the 200 IM — earned a qualifying standard for the European Championships in the 400 IM, finishing in 4:17.71 in prelims. He then went even faster in the finals at 4:15.76.
Other meet records were set.
Jesse Puts set the meet record in the 50 freestyle in 21.86. Lisa Graf set the meet record in the 200 backstroke in 2:09.34.