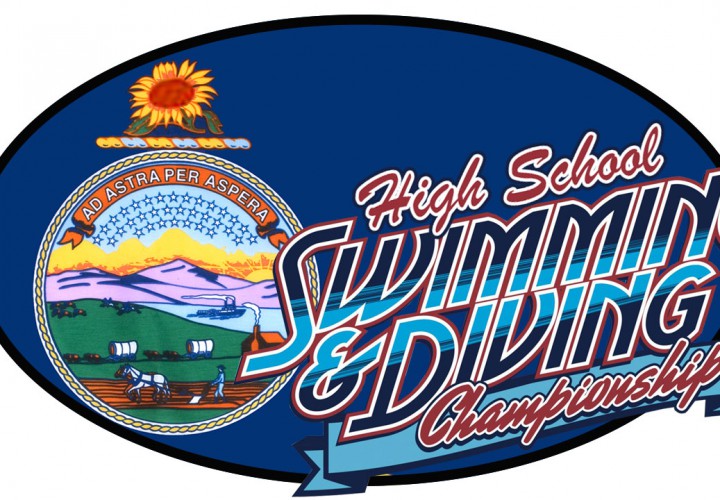 Photo Courtesy: Swimming World
Agon is the proud sponsor of all high school coverage (recruiting, results, state championships, etc.) on SwimmingWorld.com. For more information about Agon, visit their website?AgonSwim.com.?National Records for High School Are Pending Application Verification.? Click Here to Learn More
Agon is the proud sponsor of all high school coverage (recruiting, results, state championships, etc.) on SwimmingWorld.com. For more information about Agon, visit their website AgonSwim.com.
This weekend Kansas crowned the 1-5A and 6A state champions in swimming and diving.
1-5A
Topeka-Seaman won the 1-5A meet, with 347 points. Miege was second with 197 points.
Bishop Miege's Max Hernandez-Nietling, Lex Hernandez-Nietling, Mario Ezama, and Sam Smith won the 200 medley relay in 1:36.79, just ahead of Topeka-Seaman's Cameron Stanley, Noah Florence, Zeke Metz, and Janson Garman in 1:36.97.
Metz won the 200 freestyle by three seconds in 1:40.81. He posted a 4:40.56 to win the 500 freestyle. Wichita-Trinity's Ben Patton secured 200 IM victory in 1:50.26. Wichita Heights' Aidan Gantenbein swam a 50.97 for 100 backstroke victory.
A 21.16 secured Bishop-Miege's Max Hernandez-Nietlin the 50 freestyle title. He also won the 100 butterfly with a 50.30. His brother Lex won the 100 freestyle in 45.84 and the 100 breaststroke in 57.09.
Topeka-Seaman's Josh Graves, James Sadler, Joshua Florence, and Garman won the 200 freestyle relay in 1:27.77. The quartet of Metz, Graves, Stanley, and Florence posted a 3:11.99 to win the 400 freestyle relay.
6A
SM East scored 316.5 points ahead of Blue Valley North's 297.5 points.
Blue Valley North's Jack Brimacombe, Jackson Rhodes, Marshall Wietharn, and Sean North out touched Wichita-East's Sam Hutchinson, Jack Quah, Earl Hwang, and Hugh McPherson 1:36.74 to 1:36.76. McPherson's 46.18 in the 100 freestyle was good for gold.
Lawrence's Stephen Johnson won the 200 freestyle in 1:40.74 and won the 500 freestyle in 4:41.68. Manhattan's Preston Harris swam a 49.88 to win the 100 butterfly.
Washburn Rural's Tarrin Fisher swam a 1:53.01 200 IM to win the event. He also topped the 100 breaststroke in 56.15.
Blue Valley's Ryan Richards topped the 50 freestyle in 21.26. Free State's Evan Eskilson won the 100 backstroke in 51.06. Manhattan's Preston Harrison was second in 51.76, just ahead of BV West's Kevin Glenn (51.79).
SM East secured a 200 freestyle victory in 1:26.08 with the team of Elias Lowland, PJ Spencer, Aidan Holbrook, and Evan Root. In 3:10.04 Lowland, Sam Bruck, Holbrook, and Root won the 400 freestyle relay for SM East.