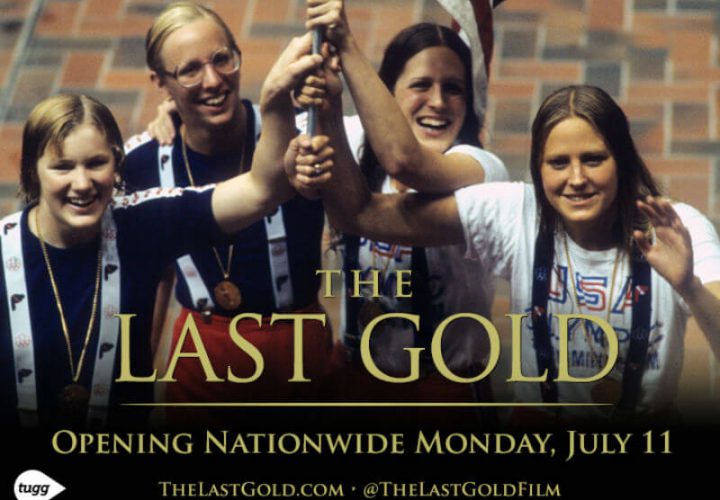 Photo Courtesy: USA Swimming
For years Swimming World has been following and reporting on the events of the 1976 Montreal Olympics where the women of the Deutsche Demokratische Republik (DDR) swept the medal stands, continually out-touching the women of the United States. "The Greatest Untold Story In Olympic Swimming History," the subtitle of the documentary "The Last Gold," tells the story of the U.S. women's 4×100 frees relay and how they overcame a disappointing Olympic Games to grab the last gold medal of the meet in world record fashion.
Debuting today at the L.A. Film Festival in a close-to-sold-out theater in Culver City, California, the victims of the 1976 Montreal Olympics will finally have light shone on their story for the public to see. But before the public gets to see the film, the media were allowed access on Sunday, June 5th. One member present was Tom Hoffarth of the Los Angeles Daily News who penned a stunning review of the documentary.
Reflecting on the documentary Hoffarth notes that together USA Swimming and director/writer Brian T. Brown tell the story of the victims of the 1976 Montreal Olympics, including interviews and first-hand accounts of not only Shirley Babashoff, Wendy Boglioli, and Jill Sterkel (all members of the U.S. women's 4×100 free relay team), but also of Kornelia Ender, who led the East German medal sweep with four golds.
It [tracking down Ender and other key figures from that moment] created a story not just balanced, but also empathetic, much of that helped by the narration from actress Julianna Margulies. The East German swimmers who would quit, defect and escape being guinea pigs are as wistful today about what happened as the Americans are sorry to see what their competitors endured against their will. 
Hoffarth describes the "Greatest Untold Story In Olympic Swimming History" as "a complete piece, with empathy," highlighting the hard work of everyone involved in making this documentary a possibility and a success. To quote USA Swimming's executive director Chuck Wielgus,
There are victims on both sides of this, and we did not want to be jingoistic in how it was presented. We wanted to tell the story in the fairest way possible and worked hard to figure that out. We had this feeling all through the process that we were involved in something special.
Read the full Los Angeles Daily News article here.