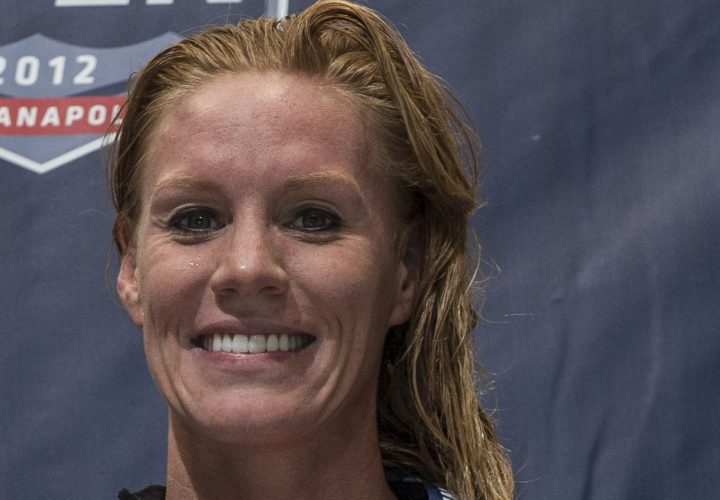 Photo Courtesy: Peter H. Bick
Editorial Coverage provided by

It's been a 30-and-over type of week this week with some veterans all posting U.S. Olympic Trials Cuts.  On the heels of 32-year-old Kevin Swander and 35-year-old Ed Moses both clearing the Trials cut in the men's 100-meter breast, T2's Erika Erndl snagged qualification for her fifth U.S. Olympic Trials.
Erndl, now 37, who had already competed in the 1996, 2000, 2008 and 2012 Trials, posted a 1:00.94 in the women's 100-meter fly today at a T2 meet in Naples this week. That cleared the Trials cut of 1:01.19.
It's an early birthday present for Erndl, as she will celebrate her 38th birthday tomorrow.
According to T2 head coach Paul Yetter, Erndl's son Asher, born in Oct. 2014, was in attendance for the meet.
Erndl, who had a strong collegiate career as Erika Acuff with North Carolina, initially walked away from the sport after graduating in 2001.  She returned in 2006 when her husband, Kevin, began coaching Masters.