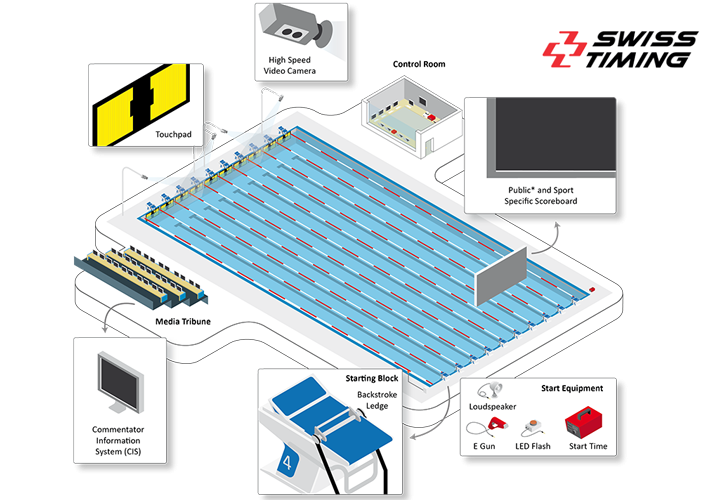 Editorial content for the 2018 NCAA DI Championship coverage is sponsored by TritonWear. Visit TritonWear.com for more information on our sponsor. For full Swimming World coverage, check event coverage page.
Swiss Timing announces their partnership with the NCAA as the official scoring and timing provider for the division 1 Men's and Women's swimming and diving championships through 2020.
"Coming off highly successful events at NCAA champs in Atlanta in 2016 and Indianapolis in 2017, we welcome the opportunity to provide timing equipment and services to the fastest short course meet in the world", said Matt Murphy, President of Swiss Timing USA.
Deployment of the Swiss Timing championship swimming scoring and timing system includes: the world's most accurate timer, most reliable touchpads, most consistent relay break detection sensor and the Swiss Timing high speed video (HSV) system, which records at 100 frames/sec. The HSV system allows officials to confidently confirm relay exchange disqualifications.
"The athletes competing in this elite competition have invested countless hours training for NCAA champs and they deserve a world class timing and scoring system, just like Olympians do every 4 years. We honored to provide the best timing and scoring system in the world for the most important swim meet of their college career", said Murphy.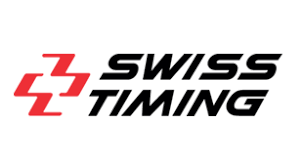 Known for the precision and durability of their sports timing equipment, Swiss Timing and its sister company OMEGA, have been the pioneers in proposing innovative solutions for competitive swimming, working closely with FINA and the world's television broadcasters.  Swiss Timing products include timing consoles, touchpads, starting blocks, start systems, scoreboards, video backup, TV graphics and a wide variety of additional products targeted at the competitive aquatics sporting events of swimming, diving, water polo and synchronized swimming.
Swiss Timing products are currently used throughout the United States at facilities including Georgia Tech (site of the 1996 Olympic Games), Federal Way Aquatic Center in Washington state, Emory University, University of Tennessee, University of Texas, Florida International, College of New Jersey, Lafayette College and a wide range of other university, municipal, and high school facilities that host countless swimming and diving meets each year.
The above press release was posted by Swimming World in conjunction with Swiss Timing.  For press releases and advertising inquiries please contact Advertising@SwimmingWorld.com.