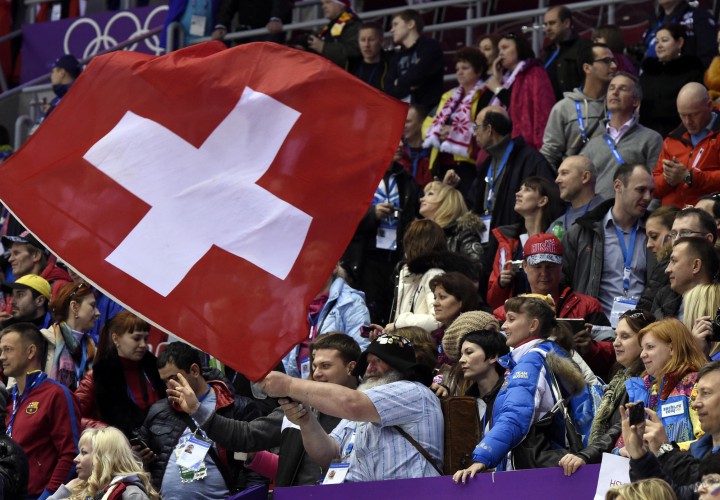 Photo Courtesy: Scott Rovak-USA TODAY Sports
Swiss Swimming will send 21 swimmers to the 2016 LEN European Championships. The swimming portion of the meet begins Sunday.
Seven women will represent Switzerland. Svenja Stoffel punched her ticket to Rio in the 100 butterfly in March. Danielle Villars is also Rio bound in the 100 butterfly. Maria Ugolkova has punched her ticket to the Games with a 55.30 100 freestyle.
Martina van Berkel is another one of the top swimmers for the women. She was the only swimmer to clear 2:10 in the 200 butterfly at the Swiss National Championships in March. Noemi Girardet, Lisa Mamié, and Sasha Touretski complete the roster.
The men's roster is twice the size, with 14 athletes competing. Yannick Käser leads that group, having cleared the Swiss Olympic qualification marks in both breaststroke events.
Alexandre Haldemann was the only Swiss swimmer under 1:50 in the 200 freestyle at Nationals, good enough for his Olympic berth.
Jolann Bovey, Jérémy Desplanches, Nils Liess, Thomas Liess, Thomas Maurer, Luca Pfyffer, Aleksi Schmid, Patrik Schwarzenbach, Martin Schweizer, Tim Slanschek, Eric van Dooren and Nico van Duijn will also represent their country in London.
Nicola Cassio, Luka Gabrilo, Pablo Kutscher and Dirk Reinicke are the nation's four coaches.