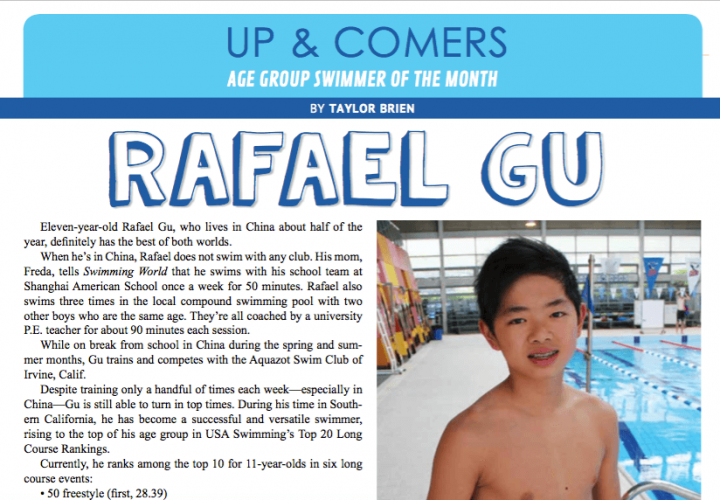 Up & Comers: Rafael Gu
Sponsored by Spectrum Aquatics
Rafael Gu, age eleven, spends most of the school year living in China and spends approximately four months of each year living and swimming in the United States. While in China Gu doesn't train with any club but instead swims with the school team about once a week for 50 minutes. When he's in the States, though, he trains with the Aquazot Swim Club in Irvine, California.
Gu has experienced tremendous success topping the rankings in multiple events for the eleven-year-old age group rankings.
To read more about Rafael Gu and his talent check out the June issue of Swimming World Magazine, available now!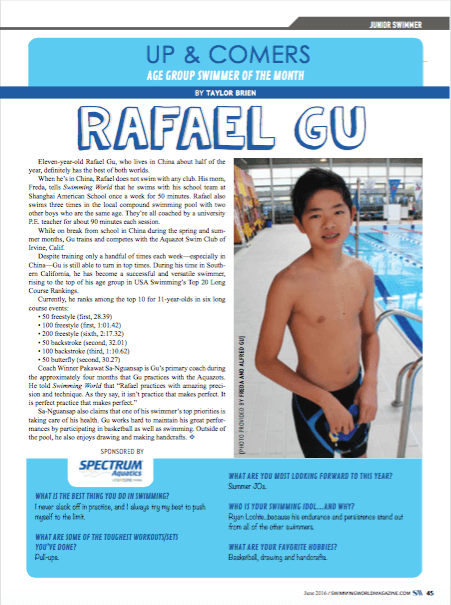 Total Access Members Can Visit the Swimming World Vault and Download Now!
Not a subscriber? Swimming World Magazine gives you unlimited access to all online content on SwimmingWorldMagazine.com and access to all of the back issues of Swimming World Magazine dating back to 1960! To Access everything in the Swimming World Magazine Vault Subscribe With This Special 3-Year Offer!
Check out the Inside Swimming World video:
JUNE COVER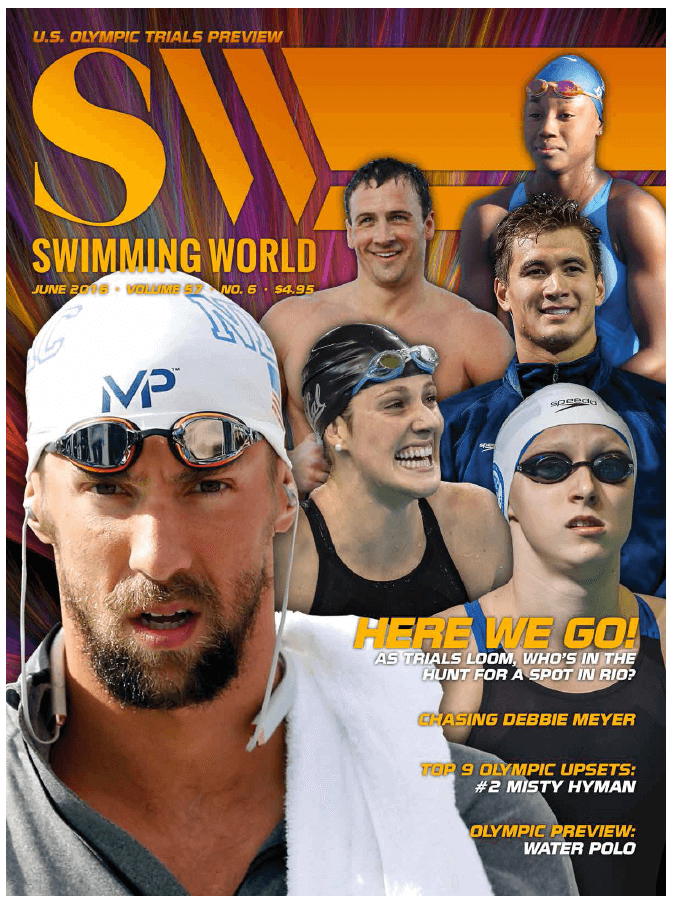 MAGAZINE FEATURES: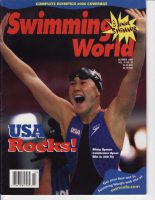 014 TOP 9 OLYMPIC UPSETS: #2 MISTY HYMAN: INTO THE LAIR OF SWIMMING'S LION
by Chuck Warner
With an astounding improvement of 3.39 seconds in just four weeks since the U.S. Trials, the USA's Misty Hyman beat Australia's Golden Girl—the unbeatable, world record-holding Susie O'Neill—in her best event, the 200 meter butterfly, and on her home turf at the 2000 Olympics in Sydney. In the process, Misty clocked the second fastest time in history, breaking Mary T. Meagher's Olympic and American records.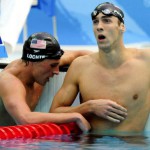 016 U.S. OLYMPIC TRIALS PREVIEW
by David Rieder
U.S. Olympic Team Trials-Swimming…June 26-July 3, 2016…Omaha, Nebraska…The most exciting, most intense swimming event in the country…In just eight days of competition, the realization of one's hopes and dreams will soon be revealed.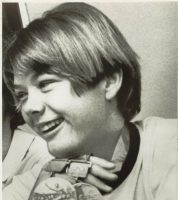 026 THE WORLD IS STILL CHASING DEBBIE MEYER
by Brent Rutemiller
In 1968, 16-year-old Debbie Meyer became the first and only person to win the 200, 400 and 800 freestyle events at a single Olympic Games. Now 63, Debbie recently spoke with Swimming World about her story and the historic influence that propelled her to fame during the 1960s… as well as the possibility of the USA's Katie Ledecky matching Meyer's feat 48 years later in Rio.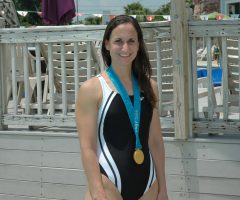 030 HISTORIC SURPRISES AT U.S. OLYMPIC TRIALS: KIM BLACK'S 1-HUNDREDTH OF A SECOND
by Chuck Warner
At the 1996 Olympic Trials, Kim Black missed qualifying for the semifinals of the women's 50 free by 1-hundredth of a second. In 2000, that same margin proved to be the difference for her in making the U.S. Olympic team that competed in Sydney. There she won an Olympic gold medal in the 800 freestyle relay as a swimmer in prelims.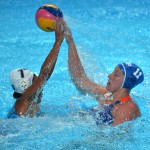 032 2016 OLYMPIC PREVIEW: WATER POLO
by Annie Grevers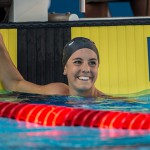 034 MENTAL PREP: BEFORE THE BEEP WITH LAURA SOGAR
by Annie Grevers
As Laura Sogar mentally prepares for her race, she remains positive and confident, making sure that she's done everything in her power to prepare so she can swim without any fear or regrets.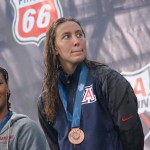 036 NUTRITION: AROUND THE TABLE WITH MARGO GEER
by Annie Grevers and Tasija Korosas
Margo Geer earned a bronze medal as a member of the 400 freestyle relay team at the World Championships in Kazan, Russia last summer. Her nutritional and training regimens are in high gear as she nears her third Olympic Trials on a quest to qualify for her first Olympic team.
COACHING
010 LESSONS WITH THE LEGENDS: GEORGE HAINES
by Michael J. Stott
012 SWIMMING TECHNIQUE MISCONCEPTIONS: CONVENTIONAL WISDOM (Part II)
by Rod Havriluk
Conventional wisdom provides training results that are largely predictable. However, science clearly shows that conventional wisdom limits performance and that there is the potential for much faster progress by applying science. This article addresses the topics of accelerating skill learning and improving technique.
038 NATION'S CAPITAL BAROMETER SETS
by Michael J. Stott
041 Q&A WITH COACH BILL SCHALZ
by Michael J. Stott
042 HOW THEY TRAIN ALEXIS YAGER
by Michael J. Stott
JUNIOR SWIMMER
045 UP & COMERS
by Taylor Brien
COLUMNS
008 A VOICE FOR THE SPORT
046 GUTTER TALK
048 PARTING SHOT