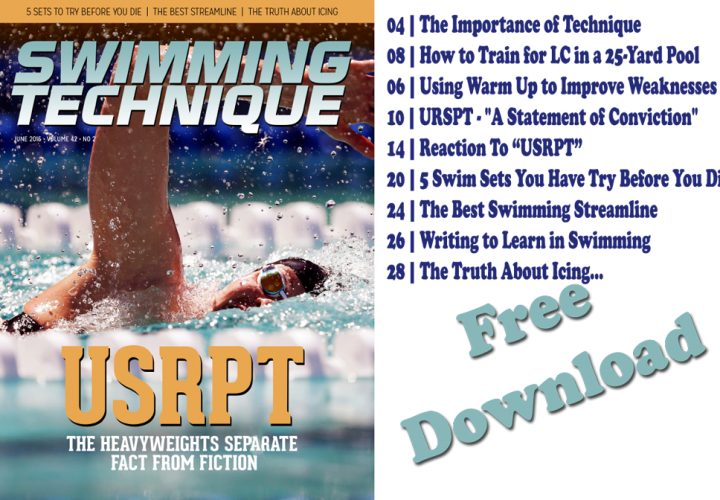 Photo Courtesy: Swimming World
PHOENIX – In the second issue of Swimming Technique magazine, heavy hitters respond to criticism of the ultra-short-race-pace-training method now popular in competitive swimming.
DOWNLOAD your FREE copy today!
FEATURE ARTICLES
04 | The Importance of Technique For Swimmers
by John Leonard
08 | How to Train for Long Course in a 25-Yard Pool
by Evan Dulaney
In a perfect world, every club would have the freedom to train long course all they want. There are numerous clubs what don't have the option to train long course, which begs the question: what's the best way to train for long course in a short course pool?
06 | Using Warm Up to Improve Weaknesses
by Evan Dulaney
Leading a developmental group of 11-12 year olds, I realized our butterfly was in crisis. In terms of technique and speed, butterfly was the undisputed weakness of the group.
10 | URSPT – "A Statement of Conviction"
by Forbes Carlile
14 | Reaction To Sergei Beliaev's Article "Ultra-Short-Race-Pace-Training"
by Brent S. Rushall, PhD
A reaction to Sergei Beliaev's Swimming Technique article, "Ultra-short Racepace training" from February 2015
20 | 5 Swim Sets You Have Try Before You Die
by Wayne Goldsmith
Swim sets are like burgers. There's a lot of them in the world: some are great, some are awful and some are just plain ordinary burgers. Here are 5 Swim Sets You Have Try Before You Die.
24 | The Best Swimming Streamline
by G. John Mullen
I've heard countless coaches suggest improving swimming streamline is the easiest route for swimming improvement, and I couldn't agree more. Often adjusting your swimming streamline takes very little extra energy, yet you swim faster. What a good deal!
26 | Writing to Learn in Swimming
by Richard Kent Ph.D.
Swimmers learn at different rates and in different ways just like baseball players, heart surgeons, and dancers. Learning theorists have long promoted the idea of diverse learning styles. But how do learning differences affect coaching, athletes, and performances?
28 | The Truth About Icing… What We Still Don't Know!
by G. John Mullen
Icing has been under scrutiny over the past few years and I'm a tad late on the whole icing debate. So why am I finally coming to the discussion?
Click on Player to Expand Full View
This issue also introduces TritonWear. An revolutionary new wearable product that delivers real-time metrics
Swimming Technique, was first published in February of 1980 and remained a quarterly magazine until 2005 when we stopped printing it as a stand-alone magazine.
Now 35 years later, Swimming Technique is being relaunched as a quarterly digital magazine.
Times have certainly changes, but the content remains the same. The NEW Swimming Technique will continue to cover recent swimming trends in the coaching profession while offering thought provoking features and columns written by top professionals within the coaching community. The publication will provide articles about the following areas of interest four times per year:
• Coach Interviews
• Technique and Training Drills
• Race Strategies
• The Science behind the sport
• Exercise Physiology
• Training Theory and Methodology
• Biomechanical Innovations
• Dryland Training
Swimming Technique has always been described as the "how to" magazine for better swimmers. The content will continue to provide an in depth look at all aspects related to an athlete's physiological and mechanical development.
Throughout the year, Swimming Technique will be dedicated to keeping coaches, committed swimmers and informed parents knowledgeable about the fine details of swimming and training innovations.
Join us on our new journey as we present our first digital issue of Swimming Technique magazine.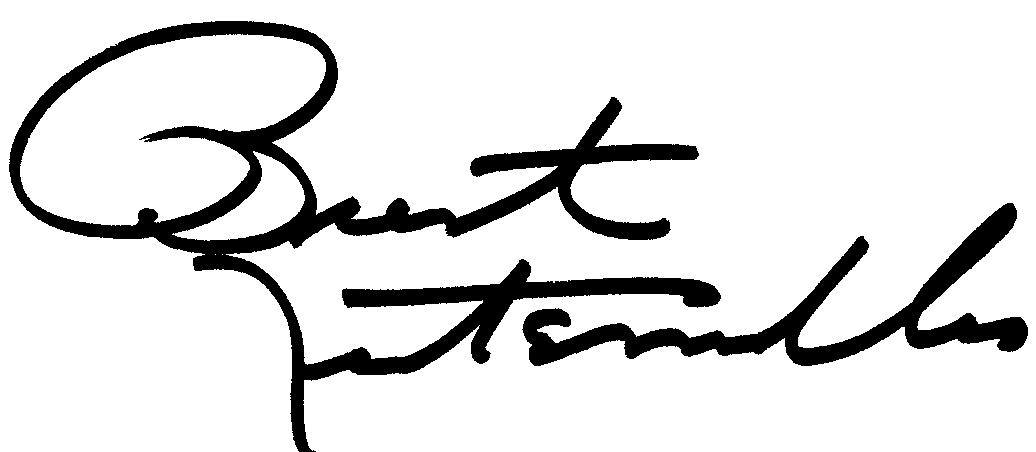 Brent Rutemiller – Publisher