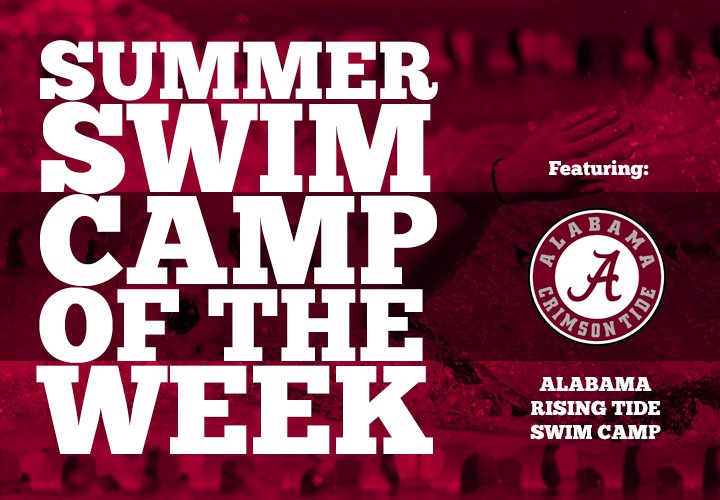 TUSCALOOSA – Your performance on race day will be determined by how effective you've been at helping your brain understand all facets of the performance. The strongest computer in the world is the human brain, and like the machine counterpart, it can be ineffective if it's programmed incorrectly.
The Alabama Rising Tide Swim Camp is all about teaching young athletes the skills and drills needed to perfect technique, and about training the brain to make sure that what you do correctly is imprinted in a way that helps you reproduce these perfect skills without having to think about them. It involves critical thinking and exploring new ways to achieve new skills. Our camps have everything you need to take your swimming to the next level including underwater filming, stroke video analysis, mental preparation, team and character building, motivational speaking, race day preparation, training and conditioning, and world class instruction for stroke development, starts and turns.
The camp features some of the best coaching in the world. Dennis Pursley, who has guided such athletes as Mary T. Meagher to legendary status in swimming history, has been head coach at Alabama since 2012. His many decades of swimming knowledge has taken him all over the world, and your swimmer will learn a lot from one of the most respected coaches on deck!
Alabama Rising Tide Swim Camp Dates
May 31-June 5
June 7-12
June 14-19
June 21-26
Alabama Rising Tide Swim Camp Contact
Lisa Ebeling
Phone: (205)348-0977
Fax:(205) 348-9773
Email: lebeling@ia.ua.edu
Address:
The University of Alabama
Box 870387
Tuscaloosa, AL 35487