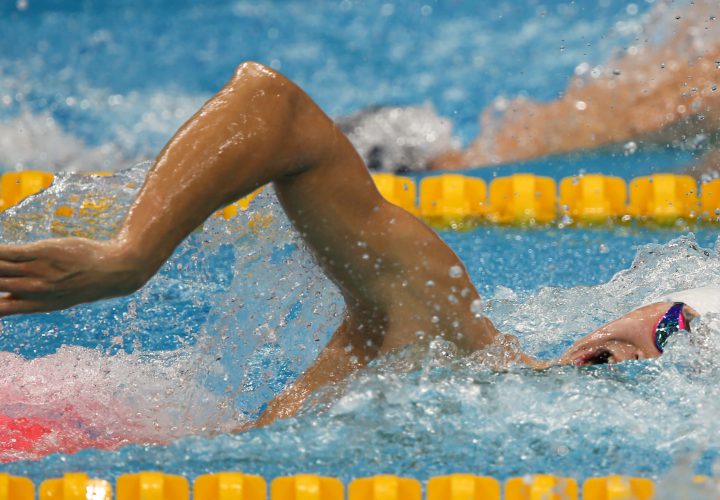 Editorial Coverage provided by

In the men's 200 free final, Sun Yang of China won his first 200 free World Title with a 1:44.39 to out pace the field over the second half. Sun ran away from the field to have the fastest last 50 in the field with a 26.94. American Townley Haas finished in second for his first individual medal in a major competition with a 1:45.04 for silver. Russian Alexandr Krasnykh won the bronze medal with a 1:45.23.
One of the surprises of the meet was the British duo of Duncan Scott (1:45.27) and James Guy (1:45.36) finishing off the medals stand in fourth and fifth. They will still be tough to beat in the 4×200 free relay later in the week.
Hungarian Dominik Kozma (1:45.54), Russian Mikhail Dovgalyuk (1:46.02) and Korean Park Tae Hwan (1:47.11) also competed in the A-final.
This is the first World Title for China in the men's 200 free at the World Championships. It is the second medal for Sun in the Worlds in the 200 as he won silver in 2015.
Haas interview: