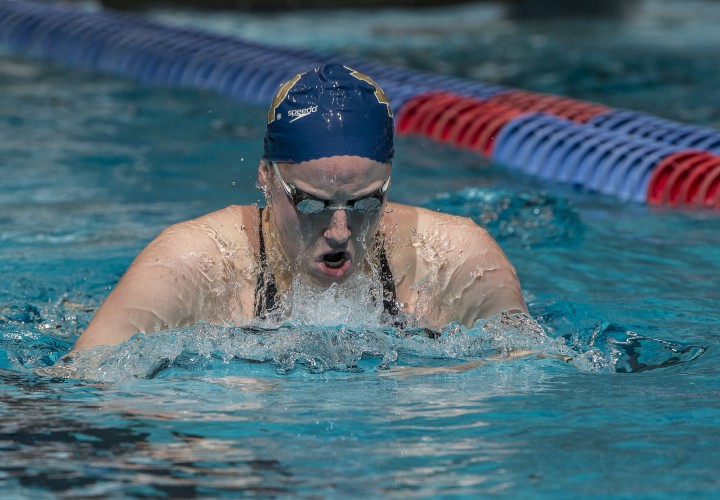 PHOENIX, Arizona, February 25. WE witnessed an incredible week of swimming, highlighted by two American records, a national high school record and much more. To pick just one for the Performance of the Week is not easy, but it's our job to do so.
At the Atlantic Coast Conference championships on Saturday, Notre Dame's Emma Reaney broke the American and NCAA record in the 200 breaststroke with a 2:04.34 to take down the 2:04.48 by Texas A&M's Breeja Larson. What makes this swim incredible is the amazing time drop Reaney has made in the event in the past year. Before this season, Reaney's best time in the 200 was 2:06.77 from the 2013 NCAA championships. Then, she swam a 2:05.85 at the Hawkeye Invitational in December 2013 that likely gave her the confidence to go for the fastest swim in history.
Sure, Reaney has been a contender in the breaststrokes for the past two years, with some top-five finishes, and now she's definitely one to watch at the NCAA championships. We should expect a great battle with Larson to see if the record can get even lower. For now, Emma, you've earned the honor of the Speedo Performance of the Week.