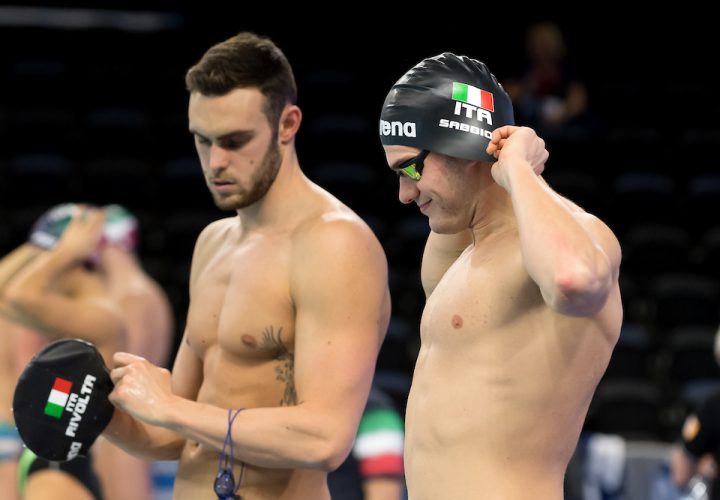 Photo Courtesy: Andrea Staccioli / Insidefoto / Deepbluemedia
Despite emerging from both prelims and semifinals of the 50 backstroke with the top seed, Russian Kliment Kolesnikov could not hold on in the finals of the 2017 European Short Course Championships. He touched second in 23.07, just .02 behind Italy's Simone Sabbioni with a 23.05. That was Italy's third gold of the night.
Kolesnikov suffered by far the slowest reaction time in the field, a .88, with the next slowest being a .63. Despite this, he still lowered his own World Junior and European Junior records, 23.10, set in prelims.
France's Jeremy Stravius earned the bronze in 23.12, out touching Belarus' Pavel Sankovich (23.13) by .01.
Romanians Robert-Andrei Glinta (23.19) and Catalin-Paul Ungur (23.42) were fifth and seventh. Poland's Kacper Stokowski (23.28) and Germany's Christian Diener (23.48) touched sixth and eighth.