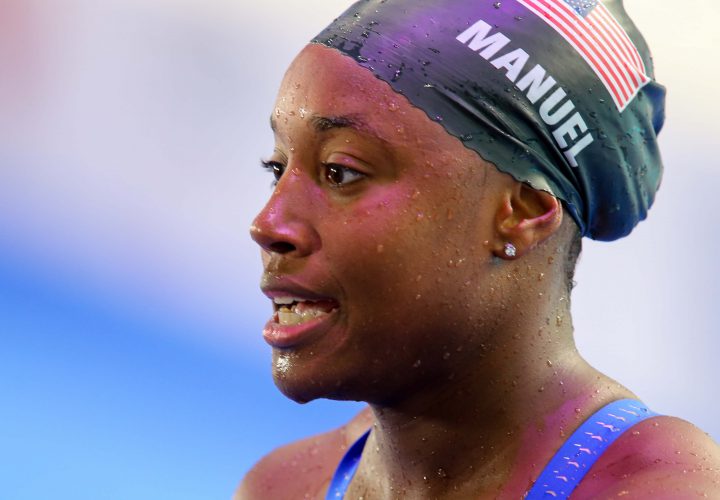 Olympic gold medalist Simone Manuel will not compete on the Pac-12 roster at this weekend's USA College Challenge. Manuel's name was included on an initial roster but is not listed on the version currently posted on USA Swimming's website.
A spokesman from the Stanford athletic department told Swimming World that Manuel is dealing with a "mild injury," hence her withdrawal.
"Simone is swimming and training at Stanford but is rehabbing from a mild injury that will keep her from competing this weekend. Simone is disappointed she will not be able to participate, but is excited to get back to competition soon."
Manuel has not competed since winning six medals at the FINA World Championships, including five golds. She is entering her third season competing for the Stanford Cardinal, but since she redshirted in 2015-16, she is academically a senior.