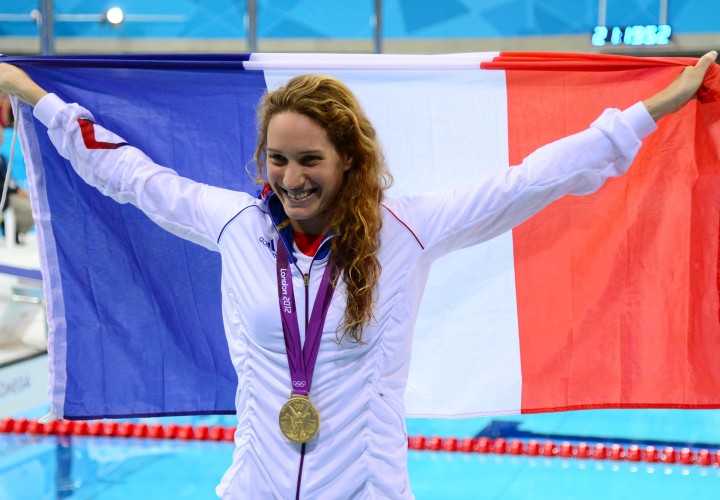 Photo Courtesy: Kyle Terada-USA TODAY Sports
A change.org petition was started to name the 2024 Olympic aquatic center after the late Camille Muffat who died in a helicopter crash in March 2015. Muffat was only the second French woman swimmer to win an Olympic gold medal when she won the 400 free at the 2012 London Games. Muffat joins fellow 400 freestyler Laure Manaudou as the only French women swimmers to win Olympic gold medals.
Muffat also won a silver medal in the 200 free at the London Games and led off the bronze medal winning 4×200 free relay team that was France's first relay Olympic medal on the women's side. Muffat retired from swimming in July 2014.
The petition was started by an account named "Laurent Swimming" and stated in French that Muffat's name deserves to be on the wall of the Olympic aquatic center in homage to the late Olympic champion. The goal is to get 15,000 signatures on the petition.
The petition can be signed here.