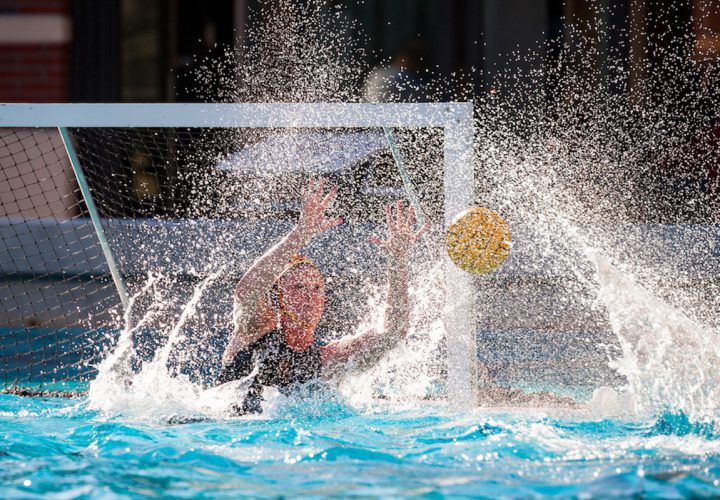 USC's Amanda Logan. Photo Credit: John McGillen/USC Athletics
By Michael Randazzo, Swimming World Contributor
IRVINE, CA – As the sun rises on what promises to be a beautiful day for water polo at the UC Irvine Crawford Pool, the stage is set for a handful of key match-ups on the final day of the 2018 Barbara Kalbus Invitational. After handily beating Pacific by a 13-6 score in the morning, #1 Stanford demonstrated that they may be by far the nation's strongest team. The Cardinal kept Maddie Musselman off the scoresheet—holding the Bruins' leading scorer to a single shot—as they broke out to a 6-1 first-half lead on their way to a dominant 10-3 win over #4 UCLA. Leading the way on the day were Madison Berggren with four goals and an assist over the two games, and Jordan Raney, with four goals.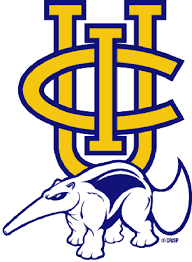 Next up for John Tanner's undefeated (10-0) squad are the women of Troy. USC continued its spectacular defensive play, stifling #6 Arizona State 8-6 in morning action and then got a goal with 18 seconds remaining from Annika Jensen—one of six scores on the day for the Trojan senior—as the Trojans beat #2 Cal 6-5 to advance to the Kalbus Invitational championship match (1:00 p.m. PST). Key to the USC defense was goalie Amanda Longan, who stuffed 18 Golden Bear shots while limiting Cal's big three of Dora Antal, Anna Illes and Emma Wright to single goals each on a combined 13 shots.
At the end of today, one of these two Mountain Pacific Sports Federation stalwarts will be tagged with a loss; if Jovan Vavic's squad can find a way to slow down Stanford stars Aria and Makenzie Fischer, Berggren and Raney, they will take over the top spot in the polls and have a leg up on the Cardinal in the battle for best in the MPSF.
Cal and UCLA will battle today for the tournament's third place title (11:30 a.m.), and it will be telling to see how both teams respond to tough losses. With a two-goal loss to Stanford earlier in the season and now a one-goal defeat to the Trojans, Cal may be more motivated to prove that it belongs at the top of the NCAA women's water polo heap. But we'll see if Musselman, Lizette Rozeboom (25 goals) and Bronte Halligan (16 goals, 26 assists) can prevent back-to-back losses for the Bruins for the first time since 2011.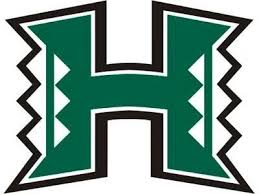 The day's other key match-up is actually a rematch. #5 Hawai'i, which dropped a tough 9-8 morning decision to UCLA before rebounding to beat Pacific 12-10, will face #6 Arizona State for fifth place (10:15 a.m.). After dropping their morning match to the Trojans, the Sun Devils rebounded to stop host UC Irvine by 9-6. At the ASU Invitational earlier this month, the Rainbow Wahine upset their hosts 10-9 to leapfrog Arizona State in the polls. Will Todd Clapper's team find a way to exact a measure of revenge and claim fifth place in this year's Kalbus Invitational?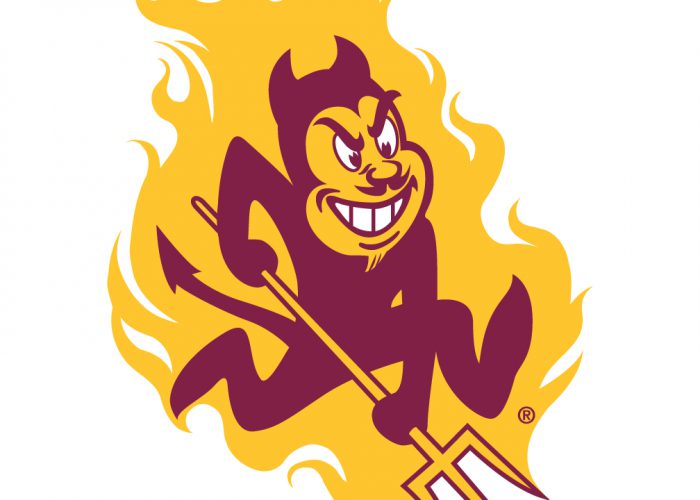 In other action, after dropping both of its matches yesterday, #7 UC Irvine will face #8 Pacific for seventh place (9:00 a.m.). The story line here is that the Anteaters have found ways to prosper without Mary Brooks. The 2016 and 2017 Big West Player of the Year is taking a red shirt season; in her absence, Natalie Seidemann and Allie Loomis have picked up the scoring slack.
Michigan ended their tournament appearance on a high note, taking back-to-back wins against Long Beach State and UC Santa Barbara, while San Jose State, UC San Diego and the 49'ers of Long Beach State all finished yesterday's action with wins.