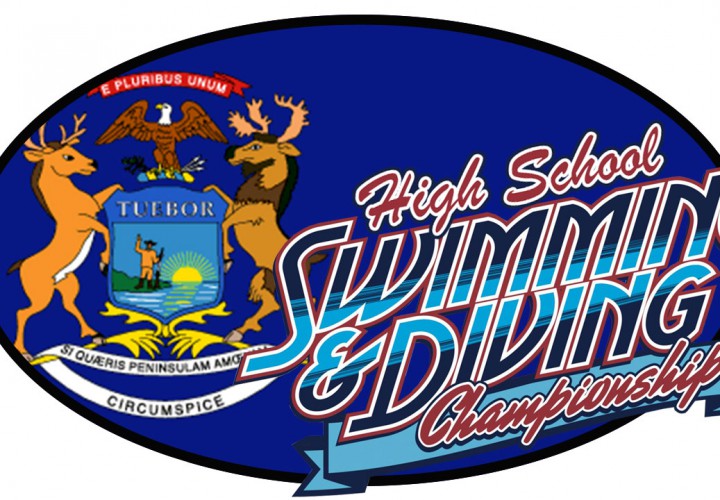 YPSILANTI, Michigan, March 9. THE Maples of Seaholm High School, fueled by a sweep of the relay events, earned their first team title since 2011 at the Michigan High School Boys Division 2 Swimming and Diving Championships. The meet was conducted in short course yards at Eastern Michigan University in Ypsilanti.
The Maples' 200 medley relay of juniors Evan Burke and Jack Russell, plus seniors Cliff Ross and Matt Perham, set a division record 1:33.41, taking down Holland's 1:34.81 from last year. Seniors Nathan Anderson and Mike Shaben, Russell and junior Enrique Hernandez set a second division standard in the 400 free relay with their 3:05.13. Groves' 2011 squad set the prior standard at 3:05.63. The quartet of Anderson, Shaben, Perham and Hernandez missed a trifecta of relay division marks by just 2-hundredths with their 1:24.68. Dexter still holds that standard at 1:24.66.
In individual competition, Russell captured the 200 IM with his 1:52.10, just ahead of Dexter sophomore Robbie Zofchak's 1:52.28.
Thomas Rathbun repeated as champion of both the 200 free (1:38.74) and 500 free (4:28.75). The Holland senior will compete for Iowa in the fall.
Will Walker, a senior at White Lake, outswam North Farmington senior Nick Leshok in the 50 free, 20.83 to 20.93. Later in the meet, Leshok–who will attend Michigan State next year–earned victory in the 100 free (46.03).
Jenison senior Jason Wesseling missed out on a division standard by a mere 1-hundredth in the 100 back (50.05). Xinghao Wang, a senior at Grand Ledge, came from behind to outtouch Groves' Clark Lindsay, 55.77 to 55.83. Lakeview junior John vann repeated as champ in the 100 fly with this year's effort of 49.23.
Jackson Maxwell, a senior at Swartz Creek, posted a score of 437.50 points to claim the diving event.
Seaholm combined for 357.5 points. Dexter placed second (203), followed by Grosse Pointe South (196), Lakeview (179) and Jenison (172).
Results For: High School State Championships: Michigan Boys Division 2
Submit your All America Application now
S