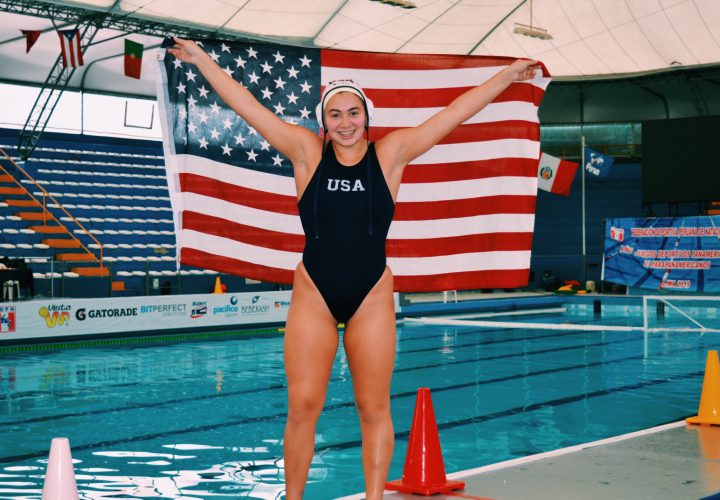 Kayla Yelensky at the 2017 Youth Pan-American Games. Photo Courtesy: Alex Yelensky
By Michael Randazzo, Swimming World Contributor
In the wake of the recent grotesque scandal at USA Gymnastics, in which Larry Nassar, former team doctor for the U.S. Olympics program, was sentenced to life imprisonment for sexually abusing athletes, American youth sports organizations are reviewing their safety procedures to prevent recurrence of such atrocities as were recounted in Judge Rosemarie Aquilina's courtroom.
Outrage over the events has sparked even the U.S. Senate to stir from its accustomed stalemate to pass The Protecting Young Victims from Sexual Abuse and Safe Sport Authorization Act, which mandates the prompt reporting to law enforcement authorities of sexual abuse of minors and amateur athletes, in particular members of Olympic sports and youth sport organizations who travel across interstate lines.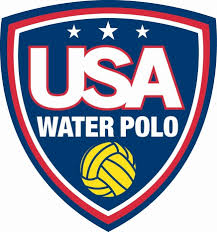 In response, USA Water Polo, which oversees the sport at all levels, from adolescence to adulthood, is taking a positive and pro-active stand. Christopher Ramsey, the Chief Executive Officer for USA Water Polo, recently announced the results of a clean audit opinion from the United States Olympic Committee and the U.S. Center for SafeSport affirming that the organization is in compliance with current standards and oversight to prevent sexual and other forms of misconduct.
A high level of commitment to the safety and protection of its athletes has been a constant at USA Water Polo, a member of the National Governing Body Council initiative of the USOC. According to Greg Mescall, USAWP Director of Communications, the organization had instituted background checks for coaches and officials years earlier—prior to the establishment of SafeSport and the implementation of its training protocols for coaches and referees.
Since the Nassar catastrophe, USA Water Polo has ramped up efforts to expand education for its members and their families regarding potential threats and promoting continued vigilance toward potential misconduct. Equally important, SafeSport has provided "straightforward and confidential ways to report suspected abuse, both to the center and the police."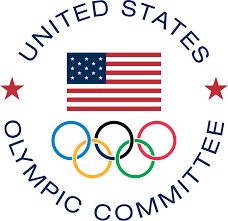 But there are limits to the protection and security that organizations can provide. This is particularly true given the scale of participation in Olympic Committee-sanctioned sports. The USOC cites an "engaged network" encompassing 47 National Governing Bodies and 34 Multi-Sport Organizations with a combined reach of 73 million members.
Examining the culture around USA Water Polo in the Northeast, Swimming World conducted interviews with coaches as well as parents whose children's safety rests not only on acute awareness of the danger of adolescent abuse, but also agreed-upon—and rigorously applied—standards and protections.
What, exactly, is SafeSport?
At the core of USA Water Polo's protection for all its athletes, from children playing water polo for the very first time to U.S. Senior Men and Women National Team members who represent America in the Olympics, is the U.S. Center for SafeSport, an independent organization, according to the USA Water Polo website, with a nine-member board of directors, including subject matter experts in abuse prevention, child abuse and sexual assault investigation, ethics compliance and sport administration. The Center provides training designed to prevent or, as necessary, respond to misconduct, for coaches, staff and club administrators—including volunteers such as a youth coach or parent who oversee athletes in the organization's thousands of competitive youth clubs.
"SafeSport is extremely beneficial," said Momir Ivetic, USA Water Polo Girls Northeast Zone Head Coach. "It provides regular training regarding sexual misconduct, which is mandatory for me and all USA Water Polo coaches."
The program, which specifies best practices, policies and programs regarding all kinds of misconduct, including bullying and hazing, is but one part of the guidelines provided to coaches, staff and volunteers.
"When you combine SafeSport with USA Water Polo's commitment to Positive Coaching Alliance, you have a robust youth sport system which offers critical guidance for parents, coaches, referees and club officials to ensure the safety and well-being of our kids," Ivetic said. "The training USA Water Polo provides is critical to all of us who want the best possible opportunities for the young people we work with."
Three online courses, which are the same for USA Water Polo coaches as for volunteers, must be completed in order for an individual to become SafeSport-Certified: Emotional and Physical Misconduct; Sexual Misconduct Awareness Education; and Mandatory Reporting. Pending completion of the certification process and a background screening, a warning flashes in the member area of the USA Water Polo website, stating that such person's membership remains "In Progress."
This doesn't prevent an uncertified administrator from overseeing an individual club, whose coaches and staff—both paid and volunteer—are independent of the parent organization. And yet, by certifying referees and coaches, USA Water Polo does provide oversight for the thousands of age group matches that occur between member clubs—an important measure of vigilance.
But enforcement of the SafeSport protocols on the pool deck and in the locker rooms falls to coaches like Ivetic, which underscores the innate risk presented by any protective protocols; it's typically not the parents or administrators who are the biggest threat to athletes, it's the coaches.
It's a high-contact sport; can the coaches be trusted?
USA Water Polo's Olympic Development Program, or ODP, consists of hundreds of boys and girls drawn from all over the U.S., who compete to represent their country in domestic and international competition. All the players in ODP have a shot at making the U.S. National team, but—given the high level of play in California—the odds are not favorable for Easterners. In 2016, goalie Ashleigh Johnson became one of a handful of Eastern-born players to represent the United States in the Olympics.
For those in the East who aspire to Olympic competition, their opportunity lies with Ivetic, who answers directly to John Abdou, Chief High Performance Director for USA Water Polo. On Ivetic's staff are three coaches, all part-time, who work with approximately 60–80 female water polo players.
Karina Radmonovich is a former Wagner College water polo athlete who works with the Development group (ages 11 to 13). Ashley Huckins, a one-time standout at Hartwick College in upstate New York, coaches the Cadets (up to age 15). Ivetic, a Serb who came to America to play college water polo at St. Francis Brooklyn—anyone who follows the sport knows that many of the world's best players come from Eastern Europe and the Balkans, especially Serbia—and Miras Jelic, who played professionally with Spartak Subotica, a Division I team in the Serbian Water Polo League, co-coach the Youth squad (up to age 18).
Ivetic, affectionately known to most parents as "Momo," makes sure that his coaches know to whom they answer. "They know that I demand from them 100% discipline with the kids, making sure everything is right, making sure there is no unprofessional behavior," he said in a recent interview.
"When I choose my staff, number one I choose people who are ethical and moral people. Number two, I choose people that they know what they're doing in the sport."
Ivetic is responsible for the health, welfare and safety of his players, who often travel unaccompanied by a parent to play tournaments in California, where the sport flourishes. It is on these trips where Ivetic's authority is paramount, from the time his players arrive through all matches and related activities.
"When kids get to the hotel, from that moment they're my responsibility, and I—along with my ODP coaches—take that responsibility very seriously," he said. "Breakfast, lunch, dinner, all the games—I'm in charge."
Employed by USA Water Polo the past five years, Ivetic believes that the foundation for protection is indeed strong. But his organization faces a challenge: the continued growth of youth clubs. Membership recently surpassed 45,000, which—given that many members age out—represents both substantial growth as well as turnover the past five years.
"As a coach, USA Water Polo also requires us and all club personnel to agree to stringent Codes of Conduct, which are posted on the website <link>. If there are problems, we are obligated to report them immediately to the police, to SafeSport," Ivetic added.
"It's really buttoned up and I'm proud to be a part of this organization."
A European perspective
Serbian-born Miras Jelic, who for the past six years has been an age group coach in Northern Virginia, was tapped by Ivetic this past summer as a coach for the Northeastern ODP squad. Focused, intense, but extremely friendly, Jelic blends real-world experience with an immigrant's drive to excel, which makes him an ideal addition to Ivetic's staff.
Jelic is no stranger to the possibilities for abuse against adolescent athletes. He describes a more liberal attitude that exists in Serbia when it comes to youth sports, but as a foreigner, he is especially careful in his contact with athletes.
"I always go back to understanding that the culture here is not everything that I know back home. So I'm extra cautious—on top of cautious," he said recently at an age group tournament in Connecticut, where OPD teams were competing. "As a coach, you always have to understand how far [to go] when you have to explain how to do something, because the nature of water polo is lots of contact. To explain the details of certain moves, you have to realize it's not the same working with boys and girls."
Responding to accounts of abuse within USA Gymnastics, Jelic stressed that his contact with athletes is confined to one thing and one thing only: polo.
"My conversations with players are about water polo," he said, emphasizing that he doesn't discuss personal matters. "The way people are looking, what's happening around us in the world. People are super itchy on everything."
What's a parent to do with a top polo prospect?
Because the high-level competition essential for developing skills is far from home, the best Eastern age group players often travel thousands of miles to play. Two prospects for the U.S. National Team play for Greenwich Aquatics in Greenwich, Connecticut. Kayla Yelensky and Kaila Carroll often travel to California for matches with top youth players in the U.S. Given life circumstances, the young girls—both are 15 years old—sometimes travel alone, where they are picked up at the airport by USA Water Polo staff.
Alex Yelensky, Kayla's father, has had a rich life with water polo, and is gratified that his daughter has chosen to pursue it as well. A former St. Francis player, he has kept his hand in the sport both as a USA Water Polo-certified referee, and through the success of Kayla, who right now may be the top female age group player on the East Coast. Last year Kayla got to travel with the U.S. Women's Youth National Team to Lima, Peru for the Youth Pan-American Games. She has traveled alone, though parents often accompany their children on trips.
"I would say half the team parents travel internationally but to classify it as traveling with their children would be incorrect," Alex Yelensky explained via email. "Parents are there purely as spectators to cheer them on. We travel separately and stay in different hotels, etc. We get maybe one or two opportunities to interact with players until the end of the tournament."
Asked if the Nassar scandal had affected his attitude towards his daughter's participation with the US National Team, Yelensky explained that it had prompted a specific conversation with Kayla.
"My wife experienced sexual harassment early in her career and immediately addressed it with the human resources department at her company," he said. "The perpetrator was punished and she was able to move on with her career. She is very close with Kayla and used the Nassar case as a learning moment."
Then, in a moment that perhaps all parents hope is both lesson but also a never-to-occur situation, Yelensky added: "We again made sure that Kayla understood that sunlight is the best disinfectant—if she is ever in a situation where there is even a question of sexual discomfort or bullying to come to us immediately."
Dr. Dzwinka Carroll, a physician in practice in Connecticut, expressed extreme confidence in the system that allows her daughter to travel regularly for the sport she loves.
"I do feel that [Kaila] developing a sense of independence is good for her," she said in a recent phone conversation. "As an OB-GYN, where I consult teenagers about what can potentially happen [with] rape and sexual harassment, my daughter is quite [well] informed.
Asked if the situation with USA Gymnastics gave her pause regarding her daughter's promising athletic career, Dr. Carroll was emphatic that preparation and awareness are key to safety.
"It's a shame what happened in the gymnastics world," she said. "[They're] such strong women, you think: how could it possibly happen? The parents always feel guilty."
"I think you have to teach your children not just through sports. It could be happening anywhere. Certain things you have to talk with them about. But I will not change my attitude towards things [to the point] where I do not want them to win, because I want [Kaila] to pursue what she wants, and I want her to grow by being independent."
And Dr. Carroll stands by the organization that she believes has stood by her daughter.
"[USA Water Polo does] want everyone to excel, but they are very conscientious about what is safe and what is good," she said. "I feel like they've screened the appropriate coaches….[F]or me, I would not change anything at this point."