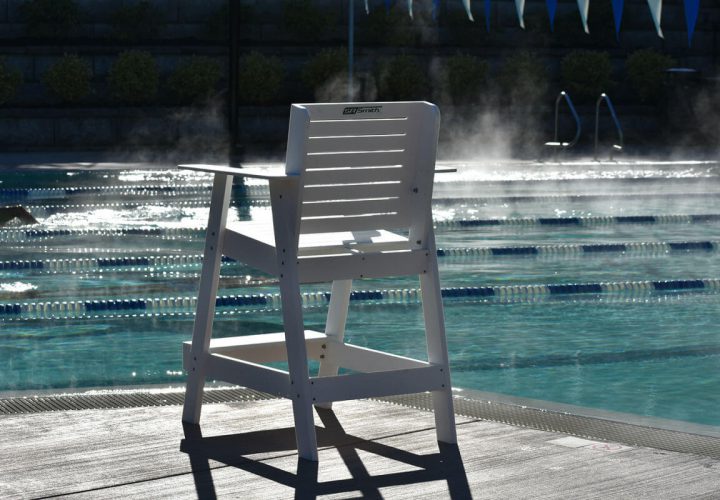 Photo Courtesy: S.R. Smith
S.R.Smith has just added Sentry Lifeguard Chairs to their comprehensive line of lifeguard stands.  Designed to complement any aquatic environment, Sentry lifeguard chairs provide a stylish look that will stand the test of time.  Constructed from high-density polyethylene (HDPE) and marine grade hardware they are strong, durable and low maintenance.  The 30" and 42" seat heights are in a range commonly specified for community, hospitality and resort swimming pools.  Sentry Lifeguard Chairs come with umbrella and cup holders as well as a deck anchoring system.  Both models are easy to assemble and UPS shippable.  For more visit www.srsmith.com  
S.R.Smith manufacturers a comprehensive line of ladders and rail goods, as well as other commercial swimming pool deck equipment including starting blocks, lifeguard stands, diving boards, slides and ADA compliant pool lifts.  For more information visit srsmith.com or call 800.824.4387.  
About S.R.Smith
S.R.Smith is the worldwide leader of residential and commercial pool deck equipment.  Founded in 1932, S.R.Smith is headquartered in Canby, Oregon with additional manufacturing in Portland, Tennessee and Queensland, Australia.  S.R.Smith products are featured on some of the finest pools around the world.  For more information, visit srsmith.com.
The above press release was submitted to Swimming World by our partner S.R. Smith.  For press releases and advertising inquiries please contact advertising@swimmingworld.com.