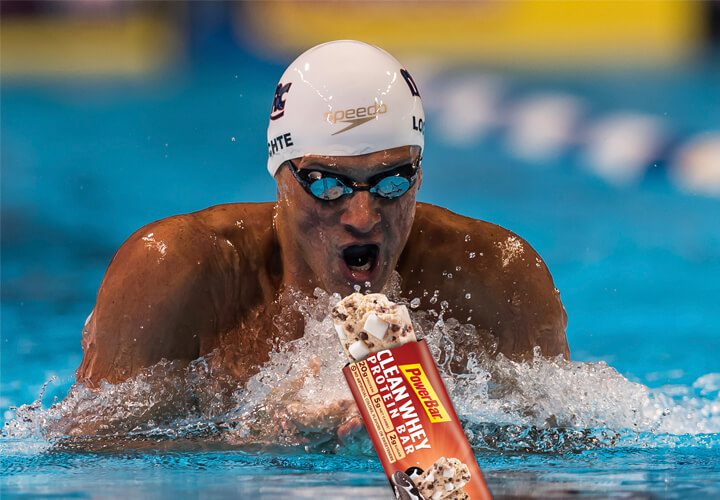 Photo Courtesy: Swimming World
In an interview with CBS News to promote his new partnership with PowerBar, Olympic gold medalist Ryan Lochte announced that baby he and fiancee Kayla Rae Reid are expecting will be a boy.
Lochte said in the interview that he expects his son to at least learn how to swim, although he won't force him into competitive swimming, and that he hopes to eventually have more children.
"I always wanted more than one kid and I definitely wanted a boy first so if we have a girl, the boy will be the big brother and take care of his sister so it's working out perfectly," Lochte told CBS.
In the PowerBar commercial, Lochte discusses using the company's products as part of a "clean start," and he said that he plans to "recommit myself to pool sports" with his sights set on the 2020 Olympics. The ad also refers to moving beyond Lochte's past mistakes (a late-night controversy this summer in Rio for which he was suspended) and bad hairstyles (his white-bleached hair he had during the Olympics).
Check out the full ad below.
Hear more from Lochte, including his reaction when he found out he was pregnant and his role in an upcoming Sharon Stone movie, by reading the full CBS interview here.