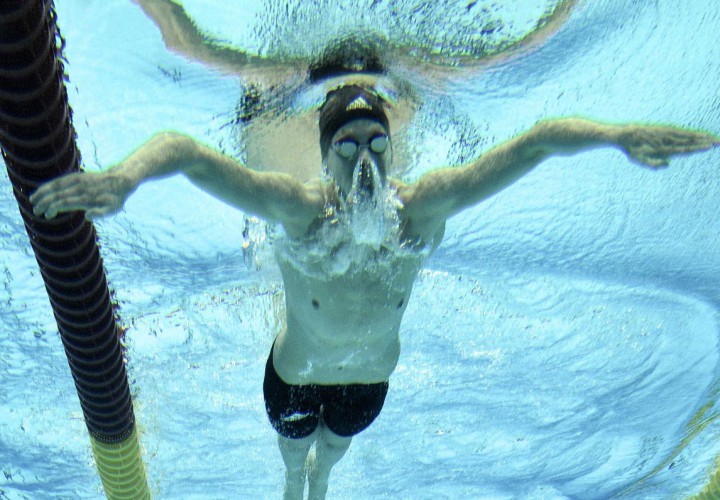 Photo Courtesy: Leo Mason - USA Today Sports
Great Britain's Ross Murdoch used a monster back half to win the men's 200-meter breast at the 2016 European Championships.
Murdoch stopped the clock in 2:08.33 after turning third at the 100.  That swim moved him to fourth in the world this year.  Murdoch missed making the 200 breast on the British Olympic squad.
Germany's Marco Koch, the top-ranked swimmer in the world this year with a 2:07.69 from the Euro Meet, settled for silver in a time of 2:08.40 as he continues to focus on the 2016 Rio Olympics.
Italy's Luca Pizzini tracked down third with a time of 2:10.39, while Sweden's Erik Persson took fourth in 2:10.50.
Finland's Matti Mattsson, who led at the 100, finished fifth in 2:10.69. Greece's Panagiotis Samilidis (2:11.15), Russia's Mikhail Dorinov (2:11.42) and Iceland's Anton McKee (2:11.73) closed out the rest of the finishes.