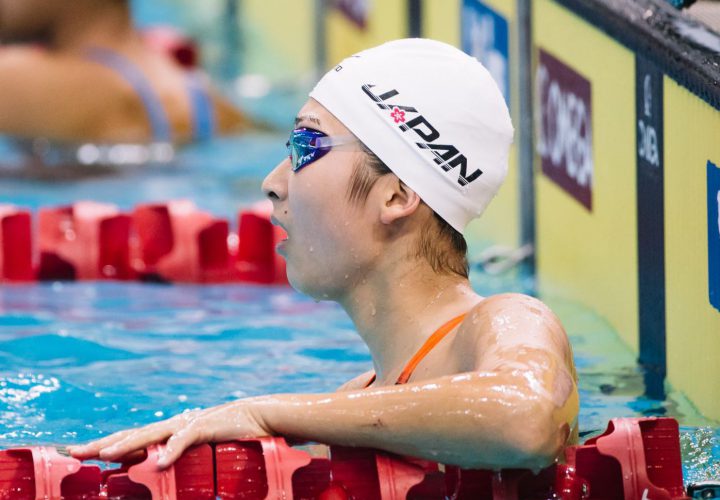 Photo Courtesy: Singapore Swimming Federation
Rikako Ikee continued to flex her dominance in Japanese sprinting by lowering yet another Japanese national record.
The new record came about on the first day of competition at the 2016 Asian Swimming Championships in Tokyo, Japan, where Ikee slipped beneath her own national record of 53.69 to set the bar at a 53.68. Her previous record in the event was set at the Japanese Olympic Trials earlier this year.
The 16-year-old Olympian is no stranger to record-breaking swims owning a total of four national records (all LCM) altogether: 50 free (24.67), 100 free (53.68), 50 fly (25.50), and 100 fly (56.86).
As a still fairly young swimmer on the international scene, Ikee has made her mark on the sport as she holds the Japanese national record for four events, along with four junior world records. Three of her four junior world records (50 fly, 100 fly, 100 IM) were set just last month while competing in the final cluster of the 2016 FINA/airweave World Cup Series.
In her first Olympics Ikee qualified to swim in a wealth of events (four individual and three relay) with her highest showing being in the 100 fly, where she touched sixth overall to become the first Japanese woman to post a sub-57 second time for that event.