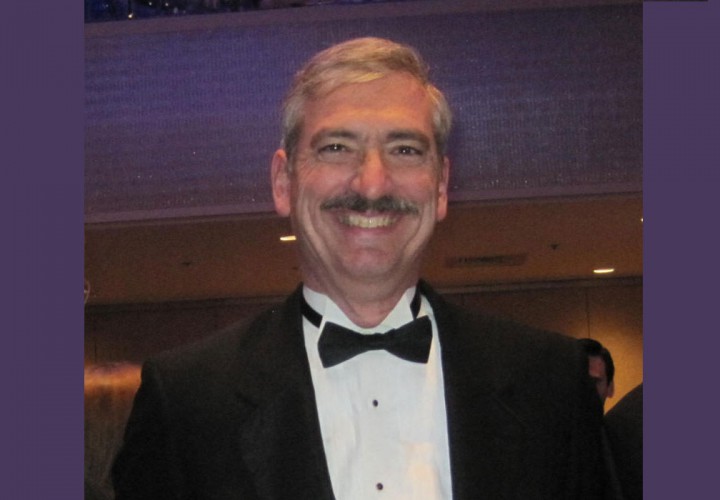 LAKE OSWEGO, Oregon, September 13. THE upcoming United States Aquatic Sports Convention will feature the election of a new president of the USA Swimming Board of Directors. Swimming World gave each of the three candidates — Jeff Gudman, Jim Sheehan and Mary Jo Swalley — the opportunity to respond to our questions about USA Swimming and the issues facing the organization.
Jeff Gudman
What does your current job within USA Swimming entail?
My current job is two fold – first as a member of the board with responsibility for acting items that impact swimming as a whole. Second, as Vice President Program Development I have responsibility for four committees – Club Development, Disability, Diversity& Inclusion and LSC Development. Within the four committees I have been fortunate to have terrific committee chairs who have done a marvelous job of leading their committees.
Can you walk us through some of your background in the sport?
Briefly – club, high school and college swimmer. All America Swimmer in college. Multiple volunteer positions in Oregon Swimming including General Chair and currently an at large member of Oregon Swimming. Long time sectional secretary. USA Swimming Board Service – past Treasurer, Vice President National Administration and current Vice President Program Development. Other USA Swimming service – past chair Governance Committee, past member of USSIC (captive insurance company), past co-chair programs and services task force, past member governance task force.
What are some of the strengths you see in USA Swimming right now?
A continued focus on the implementation of the Build, Promote, Achieve mantra, an evergreen statement of direction, a combination of strong board, strong committee, strong staff, membership growth, financial strength, TV coverage, swimming status as a sport, sponsorship support and the continued efforts to innovate in ways to build, promote and achieve success
Where do you see some opportunities for improvements within USA Swimming?
We will continue to grow and diversify our membership. But if we don't have pool access, it will not matter. Our next President must be a forceful advocate for increasing the number of pools in the country. Not only will this help existing programs, but doing so helps the cause of converting Make A Splash participants into year round swimmers. I have been at the forefront of the shared services effort among LSC's, having led or participated in 5 joint LSC meetings. These meetings established and implemented action items for providing better services to the athletes, coaches and officials. I intend to continue this bottoms' up, hands-on approach in areas where the President's involvement is both appropriate and needed. Focus on continued efforts to build the infrastructure of the sport.
What do you see as the role of the Board of Directors in keeping the USA Swimming staff moving in the right direction?
I will welcome and appreciate questions and concerns of board members and staff. I firmly believe in seeking out in a collegial, collaborative manner, any opposing viewpoints to ensure policies and programs are fully vetted. Intelligent and reasonable solutions will be the hallmark of the board in keeping staff moving in the right direction. My decades of volunteer service have given me the opportunity to develop positive relationships with many members of our staff and especially our senior staff team in Colorado Springs. These relationships and my knowledge of the volunteer/staff roles will help in leading USA Swimming. Swimming benefits with a strong staff, a strong board, strong committees, strong LSC's and strong clubs.
What is your leadership style in terms of handling new ideas as part of the Board of Directors?
Collegial and collaborative style. The goal is to inform and persuade. Each person must know their views are valued, if there specific idea is not the final result. Doing so insures "buy in" by all.
Do you see a lot of Board of Directors involvement in some of the key initiatives already underway within USA Swimming like SwimToday?
Yes. The entire board must always be aware of initiatives. Level of board involvement will vary from initiative to initiative. The guiding principle is the board sets policy, staff carries out policy and makes sure the board is aware of progress or lack of progress on any given program.
What parts of your personal background make you believe that you are a qualified candidate for the position of the USA Swimming presidency?
Having been a club and high school swimmer I know all too well huddling in bed against the early morning light and putting off rising. Having been an All American swimmer in college I experienced the joys of winning and the lessons learned. Being a volunteer and official I understand what it means to be an impartial advocate and the importance of providing swimming infrastructure for swimmers, coaches, officials and volunteers for the generations hence. My collegial and collaborative style is well suited for a large, diverse membership where it is vital to inform and persuade people.
What are some of the things outside of USA Swimming that you believe the national governing body should get involved in?
As a sport governing body we must always maintain our focus on our mission as defined by the act of Congress, the Amateur Sports Act that established USA Swimming. Within that context there are opportunities to strengthen and expand on our existing relationships with other swimming related governing organizations so as to continue to build, promote and achieve competitive success.
What are your thoughts on USA Swimming's Safe Sport initiative at this time?
Safe Sport is a terrific example of the leadership USA Swimming can provide not only for its members, but as an example for other sports. The efforts thus far are a significant improvement over where we were as a sport several years ago. Those efforts must continue. USA Swimming is in the middle of an evolving risk management program. My service on the USSIC board will be beneficial in helping guide that program. My experience as Treasurer, my business experience and my board experience will be beneficial in bringing more scrutiny and tighter controls to future legal expenses as well as the continued development of our Safe Sport program.
USA Swimming Executive Director Chuck Wielgus' contract is up in 2016. How do you see that position being filled going forward, with Wielgus or with someone else?
Succession planning is something USA Swimming as a board and internally take very seriously. The board's primary and indeed only role in hiring is the position of Executive Director. Subject to Chuck Wielgus health concerns at that time he should continue as our Executive Director. He has done a magnificent job for USA Swimming.
Is there anything that we haven't touched on that you would like to add?
Thank you for the opportunity to respond to your questions.