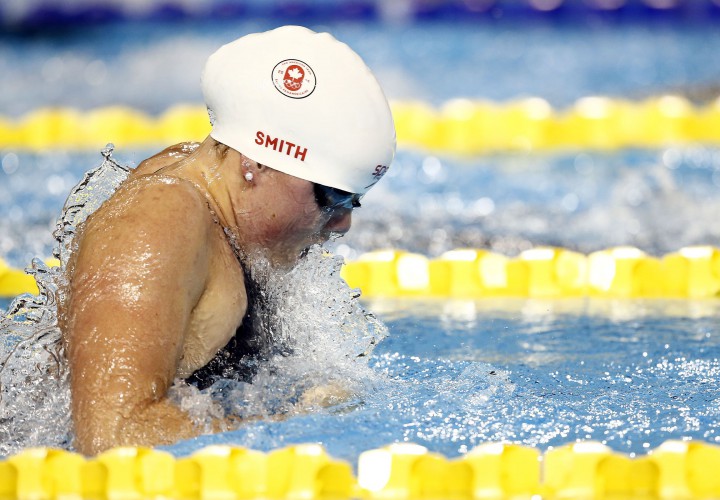 Photo Courtesy: Rob Schumacher/USA Today Sports Images
The psych sheet for the 54th Annual Mel Zajac Jr. International meet has been released, with the meet beginning on May 26th in Vancouver, British Columbia and running through May 28th. The meet will take place in the recently opened pool at the University of British Columbia. This will be the first international meet held in the facility since it opened earlier this year.
Several Olympians have competed at the event throughout the years, including multiple-time Olympic medalists Natalie Coughlin, Leisel Jones, and Ryan Lochte in addition to Canadian Olympians Ryan Cochrane and Annamay Pierce. The U.S. will be sending 11 members from its junior team to compete at the meet, while several members of Canada's 2016 Rio Olympic Team will be among the 515 registered competitors.
Among those Olympians are Hillary Caldwell, who is the top seed in the 100 (1:00.21) and 200 (2:07.29) backstroke, and Kierra Smith, who is coming off a successful NCAA career and will be the top seed in the 200 breaststroke (2:23.19). Smith is also the second seed in the 100 breast (1:06.93), just a few tenths behind top seed Rachel Nicol.
You can view the full psych sheet for the meet here, and check out the meet site for previous meet results.