Product Description
Swimming World Magazine May 2016 Issue
In this issue:
MAGAZINE FEATURES: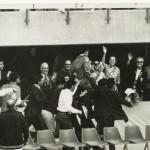 014 TOP 9 OLYMPIC UPSETS: #3 FELIPE MUÑOZ: GOLD FOR MEXICO
by Chuck Warner
Racing for a medal at the 1968 Olympics in Mexico City seemed far-fetched, with the USA, Australia, Soviet Union and Germany expected to dominate. Yet hometown hero Felipe Muñoz, swimming just 10 blocks from his home, somehow out-touched the world record holder from Russia, Vladimir Kosinsky, to win Mexico's first-ever Olympic gold medal in swimming.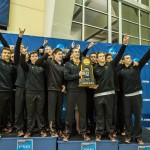 016 TOO EASY II
by David Rieder and Michael J. Stott
After Texas dominated last year's men's NCAAs with a 129-point margin of victory, Swimming World Magazine ran the following headline in its May issue: "Too Easy." This year's meet proved to be even easier for Texas, as the Longhorns won by nearly 200 points, giving Coach Eddie Reese his 12th team championship and making him the winningest NCAA Division I coach in men's swimming and diving history.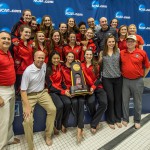 024 DAWG DAZE
by Annie Grevers
On paper, Georgia looked to finish no better than fourth place, 100 points behind Cal, last year's women's NCAA champs. However, in the pool, the competition was quickly bedazzled by the Bulldogs' brilliance, as Coach Jack Bauerle's bunch won their seventh national title.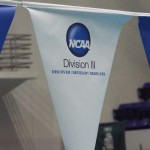 030 FEELIN' STRONGER EVERY DAY
by Jason Marsteller
Most swimming and diving teams from NCAA Division II and III, NAIA and NJCAA picked up where they left off last year— and in the case of Indian River's men's squad, the previous 41 years—by capturing their respective college national championships.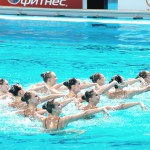 033 2016 OLYMPIC PREVIEW: SYNCHRONIZED SWIMMING
by Annie Grevers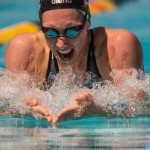 034 HISTORIC SURPRISES AT U.S. OLYMPIC TRIALS: BREEJA LARSON'S HASTY RISE TO THE OLYMPIC STAGE
by Chuck Warner
Breeja Larson first became interested in swimming when she was in eighth grade. But it wasn't until she was 17 that she first began to take the sport seriously. Then, just three years later, she found herself at the U.S. Olympic Trials taking on world record holders Rebecca Soni and Jessica Hardy. Defying the odds, she made the team…and went on to earn an Olympic gold medal in London.
 
COACHING
010 LESSONS WITH THE LEGENDS: GREGG TROY
by Michael J. Stott
012 SWIMMING TECHNIQUE MISCONCEPTIONS: CONVENTIONAL WISDOM (Part I)
by Rod Havriluk
Conventional wisdom provides training results that are largely predictable. This article addresses the conventional wisdom performance limitations with respect to shoulder injuries and conditioning, and shows that the application of science can decrease the number of swimmer injuries and avoid overtraining.
 
040 PUSHING THE LIMITS!
by Michael J. Stott
Tired faces and elevated heart rates on winded athletes are clear indications of men and women at work. And for swimmers looking for faster times and higher places at season-ending meets, that's a good thing.
 
042 Q&A WITH COACH MATTHEW SPRANG
by Michael J. Stott
 
043 HOW THEY TRAIN DELANEY WALZ
by Michael J. Stott
 
TRAINING
037 DRYSIDE TRAINING: STABILITY BALL TRAINING
by J.R. Rosania
 
JUNIOR SWIMMER
038 GOLDMINDS: WHAT IF?
by Wayne Goldsmith
When people dare to dream—and look beyond what is known and what is…to what is unknown and what could be—they can change the world. They know that for something to improve, something needs to change.
 
045 UP & COMERS
by Taylor Brien
COLUMNS
008 A VOICE FOR THE SPORT
046 GUTTER TALK
048 PARTING SHOT
ON THE COVER
From the opening event—the 800 freestyle relay—of the 2016 NCAA Division I Women's Swimming and Diving Championships, Georgia was firing on all cylinders en route to winning its third team title in the last four years. The Lady Bulldogs won the relay by two seconds, captured three individual races—including the 50 (NCAA, American and U.S. Open record) and 100 free by Olivia Smoliga and the 200 free by Brittany MacLean— and scored in all 21 events but two (100 breast and platform diving).
(See feature, page 24, and related features, pages 16 and 30.)
[PHOTO BY PETER H. BICK]