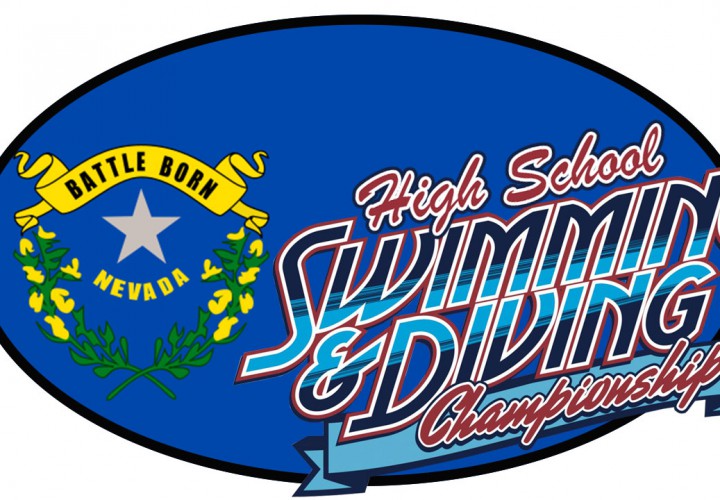 Photo Courtesy: Swimming World
Agon is the proud sponsor of all high school coverage (recruiting, results, state championships, etc.) on SwimmingWorld.com. For more information about Agon, visit their website?AgonSwim.com.?National Records for High School Are Pending Application Verification.? Click Here to Learn More
The girls from Palo Verde High School were unable to defend their Nevada 4A High School swimming state championship, while the school's boys repeated in dominant fashion. The Green Valley High School girls scored 94 points for the team title while Palo Verde was runner up with 74 points. The Palo Verde boys totaled 126 points to Green Valley's 83.
Girls
Green Valley lead straight out of the gate, taking the 200 medley relay in 1:48.29 with the team of Liz Clinch, Rain Gavino, Valerie Kitchens, and Lauren Olson. Clinch, Gavino, Olson, and Kitchens also won the 400 freestyle relay at the end of the meet (3:34.05).
Kitchens also picked up an individual victory in the 200 IM, getting to the wall in 2:05.80. Her 35.96 breaststroke leg made the difference, as she was followed by McQueen's Benny Nagy (2:06.23) and Palo Verde's Madi Lauger (2:06.97).
After swimming the backstroke leg on the medley relay, Clinch won the 100 fly in 55.69. Clinch went on to win the 100 back in 56.78.
Astrid Villeda of Rancho High School swam away with the 200 freestyle, touching in 1:53.65. She also won the 500 by seven seconds in 5:01.62. Nagy (5:08.95) took silver.
Coronado's Pilar Cohen won the 50 free in a swift 23.67. In the 100 she edged Palo Verde's Victoria Gutierrez 52.01 to 52.06 for the state title.
Anchored by Cohen, the girls from Coronado (Katerina Jankowski, Jade Hughes, and Gabriele Wood) won the 200 freestyle relay with a 1:39.44.
Green Valley's Gavino was first to the wall in the 100 breaststroke in 1:04.56. In a relatively deep event, five 1:05 low to mids followed her. Desert Oasis's Ayanah Cason (1:05.11) took the runner up honors.
Boys
Matas Maksimaitis, Mason Romantic, Andrew Navarro, and Hunter Mecham won the 200 medley relay for Green Valley by two seconds, stopping the clock in 1:38.70.
Reno's Luke Hobson got to the wall in 1:40.86 in the 200 freestyle, just faster than Navarro's 1:41.20. Navarro was also runner up in the 100 fly (51.96). Hobson also won the 500 free in 4:35.43, just faster than Green valley's Romantic (4:37.95).
Palo Verde's Tyler Edlefsen and Legacy's Tama Tuitama went stroke for stroke for much of the 200 IM, never separated by more than half a second on any of their stroke exchanges. After leading by .02 with 50 yards remaining, Edlefsen held on, touching in 1:50.40, while Tuitama was second in 1:50.70.
Reno's Ben Peters topped the 50 free in 21.43. Palo Verde's David Miller stopped the clock in 49.91 to win the 100 butterfly.
It was a tight finish in the 100 free, but Palo Verde's Dylan Sweikert got to the wall just a tenth ahead of Valley High's Alexander Johannessen as the pair touched in 47.43 and 47.53, respectively.
Palo Verde's Harrison Trent, Miller, Ren Prescott, and Sweikert combined for a 200 freestyle relay victory in 1:27.44. Trent, Werwinski, Miller, and Sweikert were victorious for Palo Verde in the 400 freestyle relay (3:12.59).
Legacy's McKay Mickelson won the 100 backstroke in 51.40, just ahead of teammate Tuitama in 51.79.
Palo Verde placed first and second in the 100 breaststroke. Ahmed Mohamed got his hands to the wall first with a 57.63 while Edelfsen was second in 58.71.