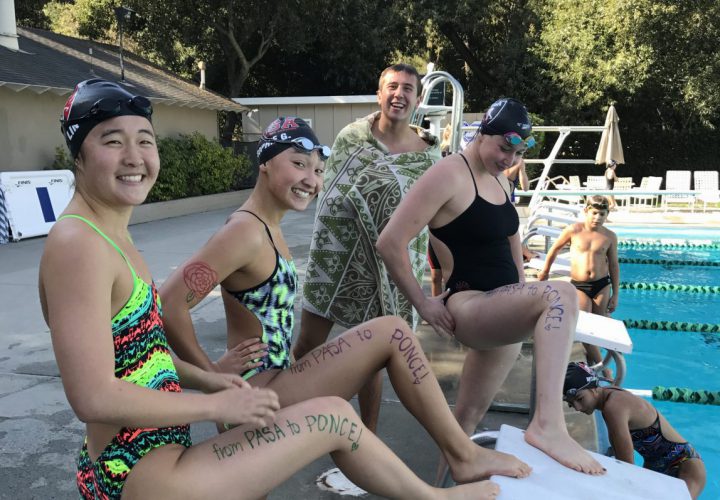 Photo Courtesy: Jesse Vasallo
As Puerto Rico continues its hurricane relief efforts following devastation by Hurricanes Irma and Maria, a swim team in the United States has raised over $3000 for one of its Puerto Rican counterparts.
Palo Alto Stanford Aquatics recently put together a swim-a-thon-type event which quickly raised the sum of money for the Nadadores Ponce Leones. Swimmer Sylvie Hutter, coached by U.S. Olympian Dana Kirk, led the fundraising effort.
Jesse Vasallo, a U.S. Olympic swimmer originally from Puerto Rico, once swam for Nadadores Ponce Leones, and he told Swimming World about the fundraising effort. Team president Linda Ramos was "touched" by the gesture when she spoke with Vasallo, and she said, "really, this means we can get chlorine for the pool when the electricity comes back."
Vasallo issued a charge to other American teams to support the 27 USA Swimming teams in Puerto Rico and "a couple others" in the U.S. Virgin Islands. "They all need help in one way or another. The idea is to help these teams to survive this period of hardship, with a bit of help and lots of hope that some day soon things will be back to normal and back in the pool training."
A full list of Puerto Rican teams and contact information is available on the Federación Puertorriqueña de Natacion web page.
Vasallo also added that his team, the Pompano Beach Piranhas in Florida, will be collecting non-perishable goods to send to Puerto Rico at a team-hosted meet Nov. 4-5.