Osmar Olvera, Mexico Dominate Pan Am Games Diving with Eight Golds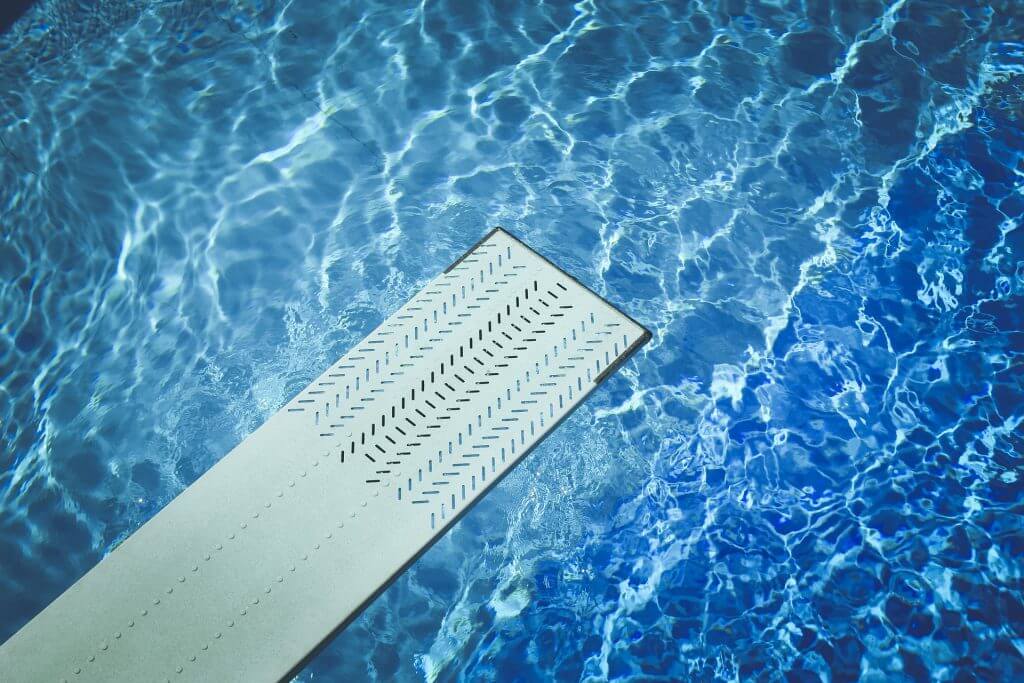 Left Sidebar
Osmar Olvera, Mexico Dominate Pan Am Games Diving with Eight Golds
Mexico dominated the diving competition at the Pan Am Games last week in Santiago, Chile, winning eight gold medals in 10 events. That includes a clean sweep of the five men's events.
Canada won the other two golds, thanks to Pamela Ware on springboard. The Americans managed just five medals, all of them bronze.
Osmar Olvera took home three golds to lead all individuals. He started by winning the men's 1-meter springboard on the first day of competition, his score of 424.70 points besting Jonathan Ruvalcaba of the Dominican Republic by nearly 30 points.
He returned two days later to score 536.15 on 3-meter, a massive margin of nearly 82 points back to runner-up Luis Felipe Uribe of Colombia. Olvera then teamed with Rodrigo Diego, who had been ninth in the individual competition, to score 425.46 and win 3-meter synchro. They were 26 points clear of the Colombian pair of Uribe and Daniel Restrepo.
It caps an outstanding year for Olvera, the 19-year-old rising star from Jalisco who earned silver medals on both boards at the World Championships in Fukuoka this summer.
Mexico's platform contingent stepped up as well. Randal Willars and Kevin Berlin scored 419.94 points to ease past Canada's Rylan Wiens and Nathan Zsombor-Murray on platform synchro. In the individual event, Willars and Zsombor-Murray went dive for dive. The Mexican came out on top with 479.40 points, just three ahead of the Canadian. Kenny Zamudio added a bronze for Mexico, edging Wiens by 2.5 points.
On the women's side, Mexico opened the meet with a 1-2 finish on platform. Gabriela Agundez ascended the top step with a score of 361.55 points. Second was Alejandra Orozco in 340.80, five points ahead of Canadian Caeli McKay.
Agundez and Orozco teamed up to win platform synchro with a score of 315.42, five points ahead of McKay and Kate Anne Miller.
Mexico also won women's springboard synchro. Arantxa Chavez finished second on 3-meter and fourth on 1-meter. But she and Paolo Pineda scored 285.48 to win the synchro gold.
Ware had a stellar performance, the two-time Olympian taking her career tally of Pan Am Games medals to six. She scored 280.25 points on 1-meter to book a 1-2 finish with countrywoman Mia Vallee. Ware scored 342.75 to edge Chavez with six points to spare on 3-meter. She and Vallee pushed the Mexican duo but fell five points shy in taking silver on synchro.
It was largely a disappointing week for the Americans. Hailey Hernandez won bronze in the women's 1-meter, as did Jack Ryan on men's 3-meter. Ryan teamed with Tyler Downs (sixth in 3-meter) to win synchro bronze, barely four points up on the Dominican duo. Hernandez was fourth on 3-meter, a spot behind teammate Krysta Palmer, then Hernandez teamed with Jordan Skilken for springboard synchro bronze.
The U.S. added a pair of fourth-place finishes, with Lyle Yost on men's 1-meter and Max Flory and Jordan Rzepka on platform synchro. Rzepka was a distant ninth on men's platform. Skilken was sixth on women's platform with Nike Agunbiade 10th.