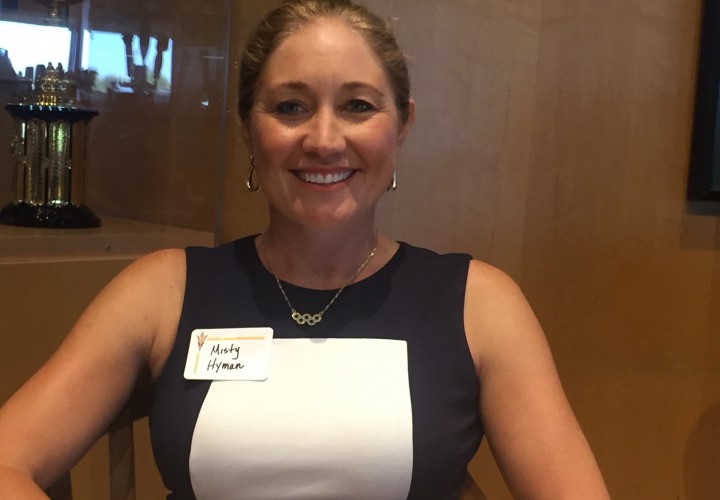 Photo Courtesy: Brent Rutemiller
Bob Bowman made a big addition to his coaching roster for the Arizona State University swimming teams, and he didn't have to look far beyond the ASU campus. Olympic champion Misty Hyman will join his already impressive list as assistant coach, marking her debut in college coaching.
"I tried to look for assistant coaches who each could bring something very unique to the program," Bowman said. "When I started my search, I didn't know that we could get a candidate that is this exceptional."
Hyman won the 200 butterfly at the 2000 Olympics in dramatic fashion, upsetting prohibitive favorite Susie O'Neill in the process and breaking Mary T. Meagher's legendary American record in the process. She was a multiple NCAA champion for Stanford University and set two revered national high school records in the 100 butterfly and 100 backstroke.
Though she has not coached at the college level, Hyman has some coaching experience. She spent a few seasons working with the swim teams at her alma mater, Shadow Mountain High School in Phoenix. She's been spending the past few years as a motivational speaker, appearing at swim clinics and teaching swimming lessons in the Phoenix area. She was also instrumental in creating the St. Croix Coral Reef open water swim 20 years ago.
Hyman joins Ryan Mallam and Dan Kesler on the swimming coaching staff. Mark Bradshaw remains as head diving coach.
Bob Bowman announces Misty Hyman as ASU Swimming assistant coach