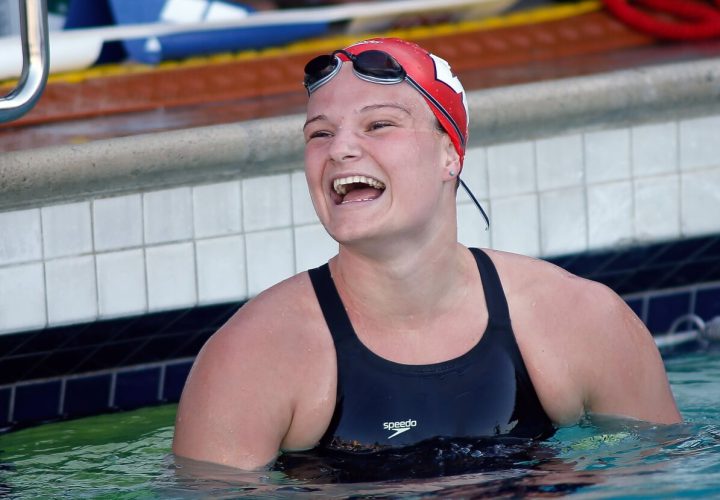 Photo Courtesy: Stan Szeto/USA Today Sports
Cierra Runge, a gold medalist as a part of the U.S. women's 800 free relay at the Rio Olympics as well as the 2015 and 2017 World Championships, has left the Wisconsin swimming program.
A spokesperson for Wisconsin swimming confirmed Runge's departure from the program in an email to Swimming World Tuesday morning.
Runge swam just one season with the Badgers, and she did not score individually at the NCAA championships. She did rebound well enough to qualify for the World Championships team this past summer on the 800 free relay, but she had not competed yet this season.
Runge was at the Golden Goggles event in Los Angeles this weekend, and although she did not acknowledge her pending departure from Wisconsin, she told Swimming World in a red carpet interview that she had battled illness during the fall.
As for her future college plans and her future swimming plans, Swimming World has reached out to Runge seeking an answer. We will update the story when more information is available.