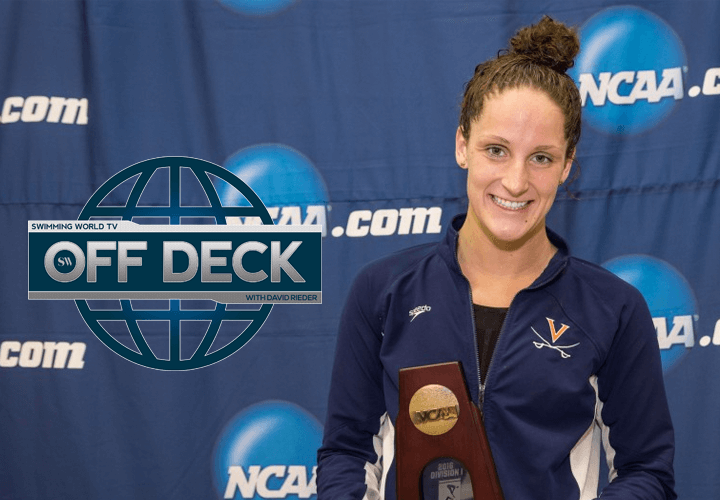 Photo Courtesy: Reagan Lunn/Georgia Tech Athletics
Leah Smith wrapped up her final ACC championships Feb. 16 after winning her fourth-straight conference titles in the 500 and 1650 free. Shortly after she finished competing at that meet, Smith sat down with Swimming World's David Rieder, and that interview is featured on today's episode of Off Deck.
Smith discussed why she ended up in the first heat of the 1650 at the ACCs (she still won the event) and how it felt to be competing at her final conference meet—one where her Virginia Cavaliers saw a nine-year conference title-winning streak broken.
The Olympic gold medalist also shared her thoughts on racing against Katie Ledecky at the NCAA championships, explained the highlights of her trip to the Short Course World Championships in December and shed some light on her future in the sport.