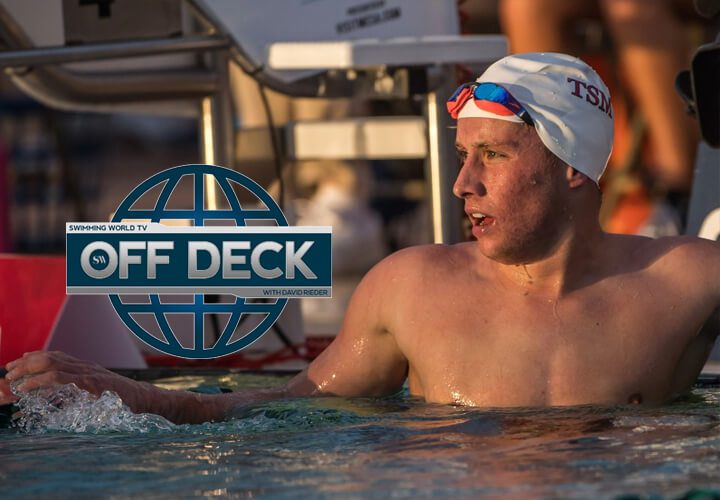 Photo Courtesy: Peter H. Bick
Editorial content for the 2017 USA Swimming Nationals is sponsored by TritonWear. Visit TritonWear.com for more information on our sponsor. For full Swimming World coverage, check event coverage page.
Jordan Wilimovsky, a 2016 U.S. Olympian in both pool and open water, will defend his World title in the 10k this summer in Budapest but will not compete in the pool. He joined Off Deck to explain his decision.
Wilimovsky explained why he made the decision to swim only open water this season and revealed his future plans to return to the pool. He also discussed some of the major moments of his Olympic experience, including the atmosphere of swimming in the Olympic 1500 final, the physicality of the 10k race and his tough 60-hour turnaround between the two events.
Wilimovsky also reflected on being part of the historic 1650 free race at the NCAA championships
Watch more episodes of Off Deck by clicking here.