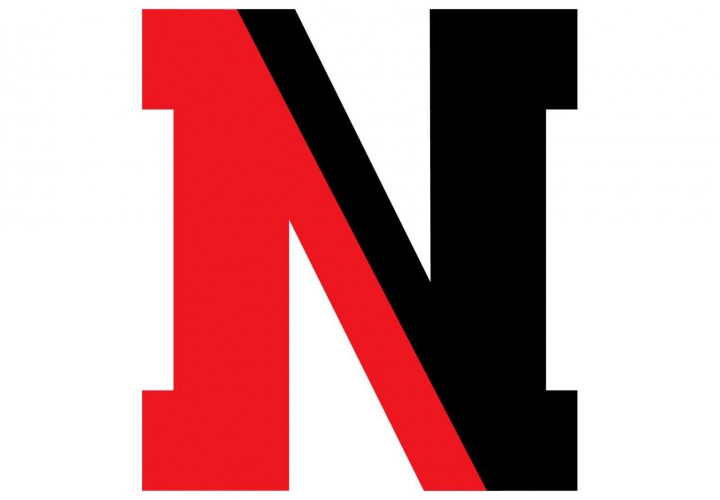 Photo Courtesy: Northeastern Athletics
Agon is the proud sponsor of all high school coverage (recruiting, results, state championships, etc.) on SwimmingWorld.com. For more information about Agon, visit their website Agonswim.com.
Northeastern swimming and diving head coach Roy Coates and associate head coach Katie McCann are proud to announce the signing of nine student-athletes to the Huskies' 2015 recruiting class.
Elizabeth Aldrich • Butterfly / Freestyle
Manchester, N.H. – Manchester Central High School
A first-place finisher at the 2015 NHIAA Swimming and Diving Championships in both the 100 butterfly and 200 IM events, Aldrich is one of the top swimmers that was recruited out of the state of New Hampshire. During the 2014-15 season, she was the fastest Manchester Central swimmer in six different events, including four freestyle events, the 100 butterfly, and the 200 IM. Aldrich was also a Speedo Sectional qualifier and a top-eight finisher in the 200 butterfly for the Manchester Swimming Association, where she has swam competitively during the last few seasons.
Coach Coates on Aldrich: "Lizzy is coming off a fantastic short course season. She is extremely powerful and is only beginning to show her capabilities in the butterfly events. We are looking forward to seeing her develop at the Division I level. In addition to her athletic accomplishments, Lizzy is an outstanding student and fits in perfectly with our program's commitment to excellence in the classroom."
Shelby Andrade • Butterfly / IM
La Quinta, Calif. – Xavier College Prep
Named team captain of Xavier College Prep's varsity swimming team for the 2014-15 season, Andrade was a two-time league champion in the 100 butterfly and 100 breaststroke at the 2014 California Desert Valley Division II League Championship. She was named the conference's Most Valuable Player during her freshman, sophomore, and junior campaigns, and her athletic success helped her become a member of Southern California Swimming's North American Challenge Cup team. Andrade has been swimming for 11 years and has competed with the Piranha Swim Team in Palm Springs, California. Outside of the pool, Andrade was a USA Swimming Scholastic All-American between 2012 and 2014, and is a member of the National Society of High School Scholars as well as the National Honor Society.
Coach McCann on Andrade: "Shelby will make an immediate impact in the butterfly and individual medley events next fall. Her versatility and ability to swim all strokes well is impressive, and she was exactly what we needed to fill in our roster."
Kierstin Chu • Backstroke / Freestyle / IM
Cross River, N.Y. – Hackley School
Chu arrives on Huntington Avenue after leading the Hackley School's varsity team to two consecutive league championships in 2014 and 2015. Elected team captain during her senior swimming season, Chu will graduate this spring as the league record holder in the 100 backstroke. She has trained the last six years with Empire Swimming under coach Ilan Noach and is an NCSA Junior National Qualifier as well as a Winter National Qualifier in both the 100 and 200 backstroke.
Coach Coates on Chu: "Kierstin is a fierce backstroke competitor and is coming off a great fall season. Additionally, she is also strong in the butterfly, freestyle, and individual medley events. I anticipate Kierstin will challenge for top spots in the conference as well as the top spots on our record board for both backstroke events."
Erica Man Wai Vong • Backstroke / Freestyle
Macau, China – Chan Sui Ki Perpetual Help College
Man Wai Vong brings a tremendous amount of competitive experience to Northeastern after enjoying a stellar career on the international stage as one of Macau's best swimmers. At age 13, Man Wai Vong represented Macau at the 2010 Asian Games in Guangzhou, China, and has more recently competed at the 2012 FINA World Swimming Championships and 2014 Asian Games. Besides holding Macau records in backstroke, freestyle, and relay events, she has served as a school delegate at Chan Sui Ki Perpetual Help College since 2011.
Coach McCann on Man Wai Vong: "We are extremely excited for Erica to join us this fall. She has a wealth of international experience and will be a great addition to our backstroke group. We will also look to Erica in the sprint freestyle events."
Carly Schnabel • Backstroke / Freestyle
Wrentham, Mass. – King Phillip High School
A 2014 USA Swimming Scholastic All-American, Schnabel joins Northeastern having competed for the Shamrock Swim Club in Milton, Massachusetts, during each of the last four years. Schnabel earned two top-10 finishes at the NASA Junior Nationals in 2014, placing sixth overall in the 50 backstroke and 10th overall in the 50 freestyle. She also competed at the NCSA Junior Nationals in the backstroke and freestyle events as well as the USA Winter Nationals, where she entered the 200 backstroke. Schnabel swam for King Philip Regional High School during her freshman and sophomore seasons, winning Hockomock League championships in the 50 and 100 freestyle in 2013 on top of earning two All-Star selections.
Coach Coates on Schnabel: "Carly will be a great addition to our freestyle and backstroke training groups next season. Coming off an impressive summer, she has continued to prove her ability to cover sprint and distance events. We are looking forward to seeing big things from her next year."
Sophie Tallier • IM
Tenafly, N.J. – Tenafly High School
Despite not swimming competitively until late during her seventh-grade year, Tallier has enjoyed tremendous success in the pool during her career at Tenafly High School. Tallier has trained under coach Ken O'Reily at Scarlet Aquatics, where she has developed her competitive drive within the New Jersey Wave Division, winning a sectional title. She also qualified for and competed at the NCSA Junior Nationals. Her collegiate plans at Northeastern include studying business and psychology.
Coach McCann on Tallier: "Sophie is going to bring tremendous depth to our distance and individual medley events. She comes from an impressive training background and we are excited to see her continue to excel next fall."
Madeline Wolf • Freestyle
Upper Saddle River, N.J. – Northern Highlands Regional High School
After an exceptional high school career, Wolf joins the Huskies this fall after swimming competitively for both Northern Highlands Regional High School as well as the Cougar Aquatic Team, one of New Jersey's top clubs. Wolf capped off a historic senior season in 2014-15 when she claimed an unprecedented fourth consecutive title in the 200 freestyle, winning the title during each year she competed. On top of a standout high school career, Wolf was also a Junior Olympic qualifier.
Coach McCann on Wolf: "Maddie is a vibrant young woman who impressed us greatly throughout the recruiting process. She has just scratched the surface with her success in freestyle events and is going to make an immediate impact this coming season. We are lucky to have her."
Adrianna Ciebielski • Breaststroke
Middletown, Conn. – Middletown High School
Captain of Middletown High School's varsity swimming team during her senior season, Ciebielski joins Northeastern in 2015 and completes a deep corps of backstroke swimmers for the Huskies this season. Graduating as a school record holder in multiple events, Ciebielski helped guide Middletown to a Central Connecticut Conference championship and also received All-Courant Team Honorable Mention honors. She has swam competitively with the Cheshire Y/Sea Dogs Swim Club.
Coach Coates on Ciebielski: "Adrianna is going to bring great depth to our breaststroke training group this fall. She is a hard worker and is coming off a solid senior year. We are excited to see what she can do as a Husky."
Mackenzie Hagist • Diving
Sandwich, Mass. – Sandwich High School
A former level nine gymnast and four-time Massachusetts state champion at Sandwich High School under head coach Tony Compton, Hagist brings tremendous talent to Northeastern's diving team in 2015. Having also trained under coach Andrew Goe at South Coast Aquatics, Hagist was a member of the club's 2014 Cape Cod Classic championship team. She was a 2014 AAU National competitor in both the 1-meter and 3-meter dives and also placed 18th overall in the AAU National 1-meter synchronized dive.
Coach McCann on Hagist: "We are excited to have Mackenzie join our diving squad next fall. Her experience as a level nine gymnast gives her a tremendous advantage on the boards. We expect great things from her."
The above article is a press release submitted to Swimming World. To reach our audience, contact us at newsmaster@swimmingworld.com.