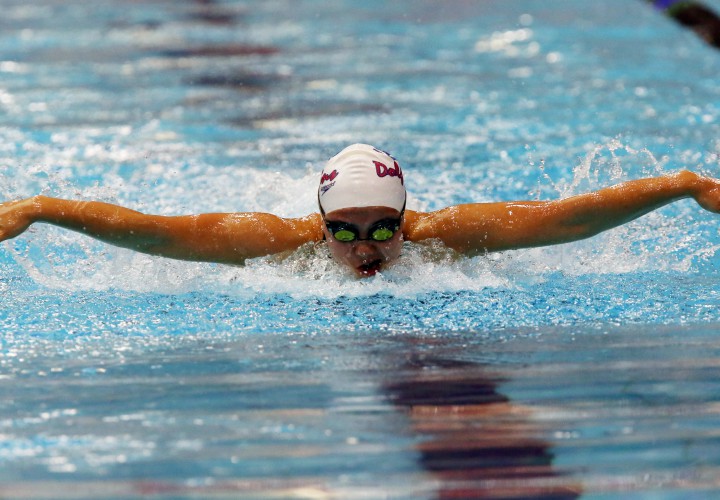 Photo Courtesy: Swimming Canada
Editorial content for the NCAA Division I Championships is sponsored by Nike Swim. For full Swimming World coverage, check out our coverage page.
GREENSBORO- Freshman Noemie Thomas played her part in helping the Golden Bears to a win in the 200 medley relay. Thomas went up against Kelsi Worrell in the 50 fly, but was unfazed by the big name beside her. She split a 23.2 and Farida Osman took the Bears home, more than making up for the .3 deficit present when she dived in.
Noemie could not put into words how inspiring the past few weeks have been for her, a freshman experiencing championship season for the first time. She hails from Canada, so this is her first season competing in short course yards.
Here she shares her fresh perspective with Swimming World and chats about the training and team trust that has propelled her to succeed, and why the rubber ducky thermometer is sacred.