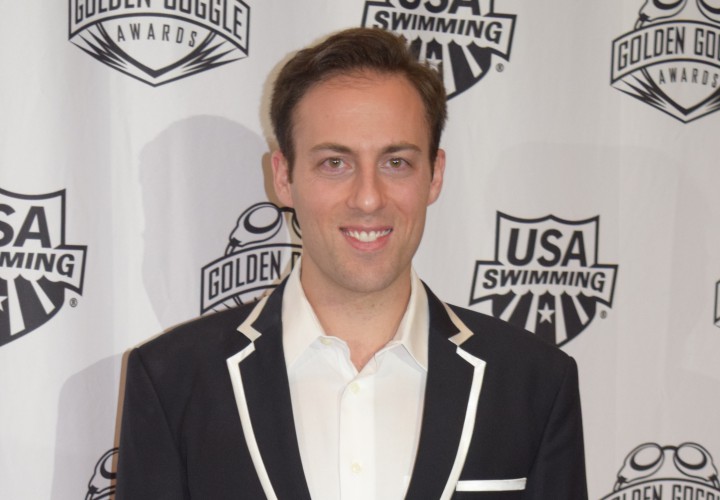 Photo Courtesy: Annie Grevers
Garrett Weber-Gale, a two-time Olympic gold medalist, has joined Nitro Swimming as a stabilizing force as he helps the squad's national team and elite swimmers through this summer.
"We chose not to sit around and feel sorry for ourselves," Nitro head coach Mike Koleber told Swimming World. "That wouldn't fit with our style here at Nitro. The kids and the program absorbed a big blow this past Monday afternoon, I don't wish that on anyone, or any program. I wanted to help accelerate the healing process for all of them. Garrett brings us an expert set of eyes, he's a high quality individual who can make a positive impact immediately. We're fortunate to have him help guide our top level athletes through Trials and their respective national meets."
The move comes within days of former Nitro Swimming coach Tim O'Brien being banned for life by USA Swimming. While Nitro promoted Elliot McGill into O'Brien's previous position working with the top swimmers at Nitro, Koleber felt that they needed a bit more help going through such an important time during the end of this quadrennium as top Nitro talents like Sean Grieshop and Taylor Abbott are eying bigger things than just junior national titles.
Weber-Gale is best known for his two gold medals at the 2008 Beijing Olympics, including his celebration with Michael Phelps as part of the epic men's 400-meter freestyle relay during which Jason Lezak pulled off one of the most improbable comebacks in swimming history.
Nitro Swimming Press Release:

Garrett Weber-Gale, two-time Olympic gold medalist, world record holder, and US national champion, is joining Nitro Swimming as an interim coach for their national team, with the focus of helping the Nitro National team athletes achieve their goals at the Olympic Trials and US Nationals.

"My goal is to be a steady, positive force in these young athletes lives, and share with them some of the guidance that I've learned from my coaches; Eddie & Randy Reese, Kris Kubik, and Dwight Davis, and my expertise as a successful Olympic athlete," Weber-Gale said. "I am excited to work with the athletes and help them find ways to improve as swimmers and as individuals."

Garrett will continue to run AthleticFoodie, the sports performance company he started in 2014, that makes snacks specifically designed to help athletes get the nutrition they need to perform at their best. "Sports nutrition is really the last frontier in athletics, and I am working to make AthleticFoodie the leader of that pack, where our vision is to unlock the potential of every athlete in the U.S."
Weber-Gale Photo Gallery
This slideshow requires JavaScript.