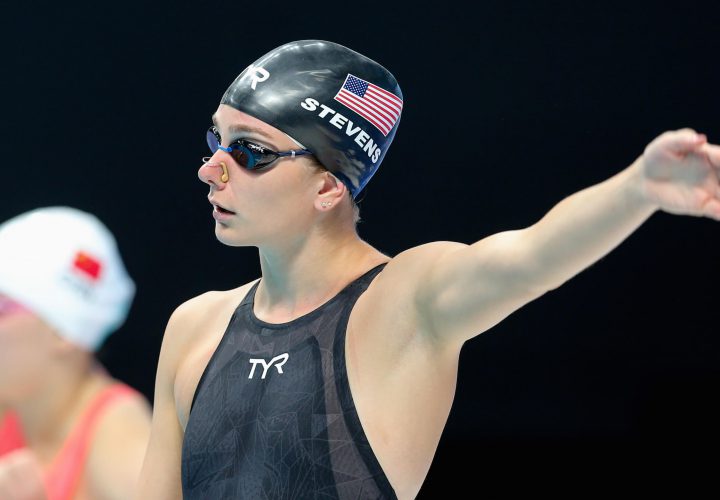 U.S. National Team member and former University of Misouri standout Hannah Stevens announced on Monday that she would be retiring from the sport of swimming.
The announcement was posted on Stevens' social media account and highlights recurring back problems as being the major driving force for her retiring. The full announcement reads,
"As many people have heard I have recently made the decision to retire from swimming. Over the last few years I have struggled with back problems and this past year has been no exception. Over the past few months I fought to stay in this sport and the decision to retire did not come easy for me but I feel it is what is best for me, mentally and physically. I have been truly blessed to call the University of Missouri my home for the last four years and am incredibly grateful for the people I have met along the way.

I have too many people that I could thank for the unconditional love and support and please just know I have never taken that for granted. From the kiddie pool at Clearfork to the World Championships in Budapest I have had the time of my life, I thank God everyday for the opportunities he has given me and the people he has put into my life. I can't wait to see where the next chapter takes me."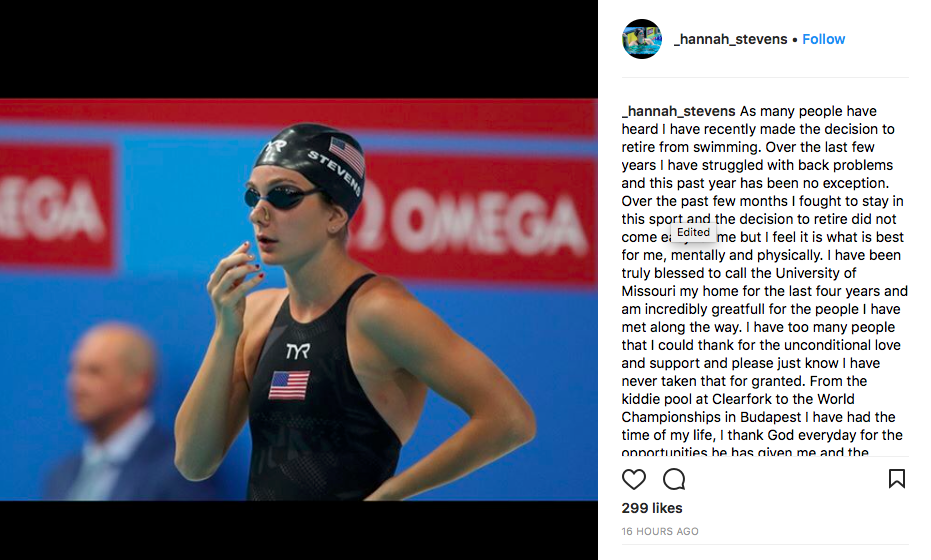 While at Mizzou, Stevens was a 14-time NCAA All-American and finished third in the 100 back at the 2017 NCAA Division I Swimming & Diving Championships. She was the National Champion in the 50-meter back at the 2017 Phillips 66 USA National Championships and went on to represent Team USA at the World Championships in Budapest, where she finished ninth overall.