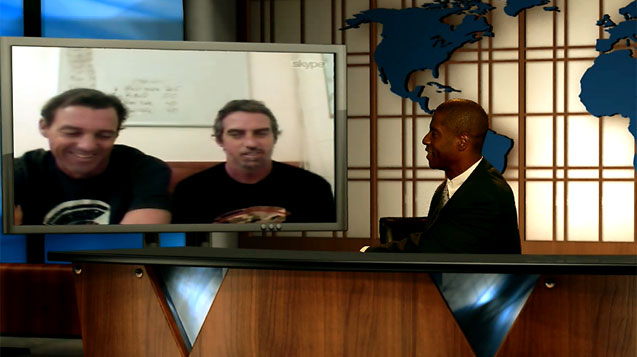 PHOENIX, Arizona, February 24. TODAY'S edition of The Morning Swim Show features a conversation with brothers Kevin and Joe Flanagan, co-head coaches of the Kamehameha Swim Club in Honolulu.
The Flanagans are notable recently for helping guide Jasmine Mau to a national independent high school record in the 100 butterfly. They say Mau was not aware of the record until about 10 days before the meet, and also discuss what makes her a great talent in the water, both physically and mentally. They also talk about starting work at the club about 14 years ago, and why they chose to return to their native Hawaii after college to try and bring swimming to prominence on the island. Be sure to visit SwimmingWorld.TV for more video interviews.
Special Thanks to Finis for sponsoring the Morning Swim Show's interview segments in the Finis Monitor.
Download The FINIS Custom Suit Catalog
Visit Finis to learn more about their innovative products for aquatic athletes.
Subscribe to this show FREE via iTunes!
To send comments or suggestions about content on The Morning Swim Show, click here to send an email.