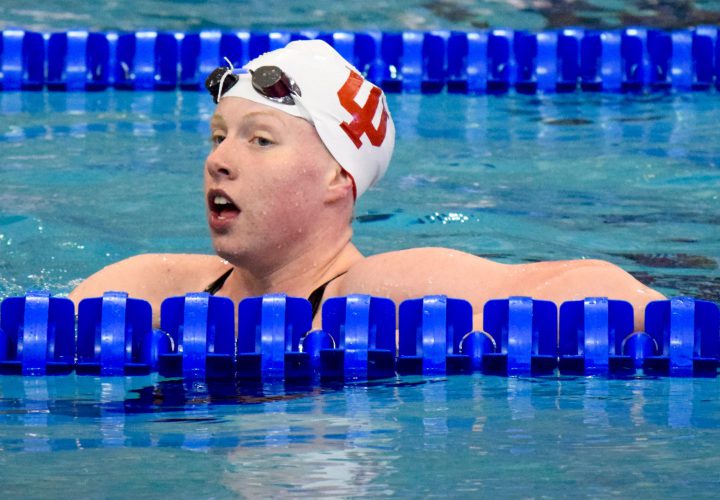 In this Morning Swim Show episode, Lilly King said, "I am leaving something for Rio", after winning the 100 Breaststroke at the 2016 USA Olympic Swimming Trials. "I'm used to having a target on my back." .
Lilly went on to win gold in Rio setting an Olympic record and defeating Russia's Yulia Efimova in the process. Revisit this 2016 Olympic Trial interview from the SwimmingWorld.TV video vault.
Watch This Episode of the Morning Swim Show

The Morning Swim Show went into the SwimmingWorld.TV vault to relive some of the great interviews from the 2016 USA Olympic Swimming Trials. You can watch all athlete interviews by visiting our 2016 Olympic Trial landing page.
Click Here To Learn More About Lilly King
Special thanks to FINIS for sponsoring the Morning Swim Show's interview segments. Visit FINIS to learn more about their innovative products for aquatic athletes.