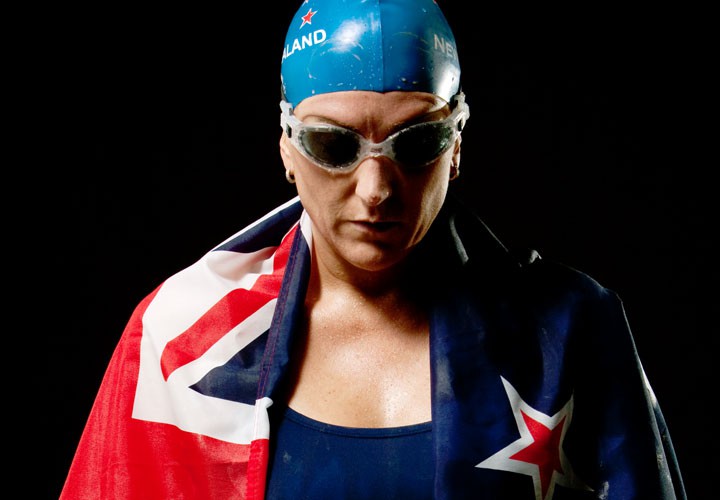 Photo Courtesy: photo by Brett Hillyard of Hilly Collective
PHOENIX – On today's edition of The Morning Swim Show we bring you our favorite interview of the year. Kim Chambers is one of only six people to ever complete the Ocean's 7. It's a fascinating interview and worth your time.
Note: YouTube Measures Views Only For Episodes Watched On YouTube.com
Kim Chambers discusses how the threat of amputation from a severe leg injury motivated her to begin swimming, her failed attempt at crossing the English Channel and how the North Channel was by far the hardest swim of the seven.
During the interview, Kim gives real insight into the planning, commitment and hardships that go into the completion of the Ocean's 7 and how some good luck on a couple of the swims was counter-acted by a severe jelly fish encounter on her North Channel attempt.
Be sure to visit SwimmingWorld.TV for more video interviews.
Special Thanks to FINIS for sponsoring the Morning Swim Show's interview segments in the FINIS Monitor.
Download The FINIS Custom Suit Catalog
Visit FINIS to learn more about their innovative products for aquatic athletes.
To send comments or suggestions about content on The Morning Swim Show, click here to send an email.