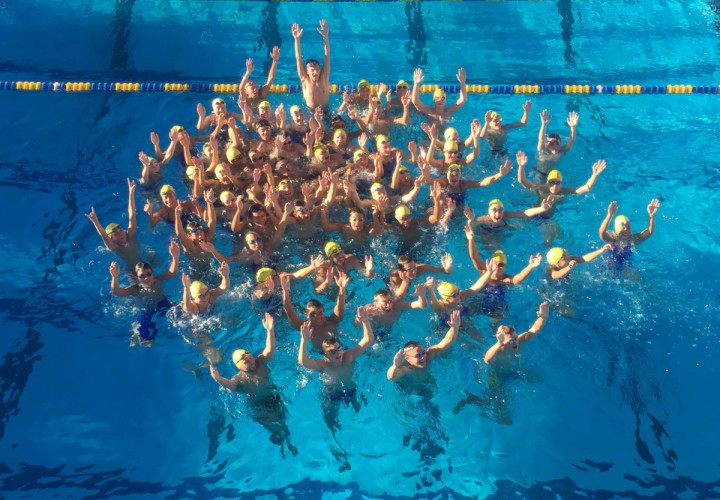 Photo Courtesy: Mission Viejo Nadadores
Last weekend, the Mission Viejo Nadadores hosted the 42nd Annual TYR Turkey Classic Swim Meet in memory of Nadadores swimmer, Jesse Reese, at the Marguerite Aquatic Center. The four-day meet was considered a huge success that honored the tradition of the event. Over the years, many world record holders, Olympians, and U.S. National Team members have competed at the event, and this year was no exception.
U.S. National Team and Nadadores swimmer Stephanie Peacock dominated the meet sweeping her events. She took the crown in the 50, 100, 200, 500, and 1650 free.
U.S. Junior National Team and Nadadores members Grant Shoults and Samantha Shelton also swam well. Shoults competed in some of his "off" events, but was a major force nonetheless. He took the 200-yard races of each stroke (fly, back, breast, and free) as well as the 500 free, 100 back, 100 breast and 50 free. Meanwhile, Shelton finished second behind Peacock in the 500 free.
As a team, Mission Viejo's depth powered them through the meet. They had a number of event winners and a lengthy list of top eight finishers.
Spectators of the meet were not only treated to fast swimming, but also Mission Viejo's gorgeous fall weather. The meet concluded Monday November 23.