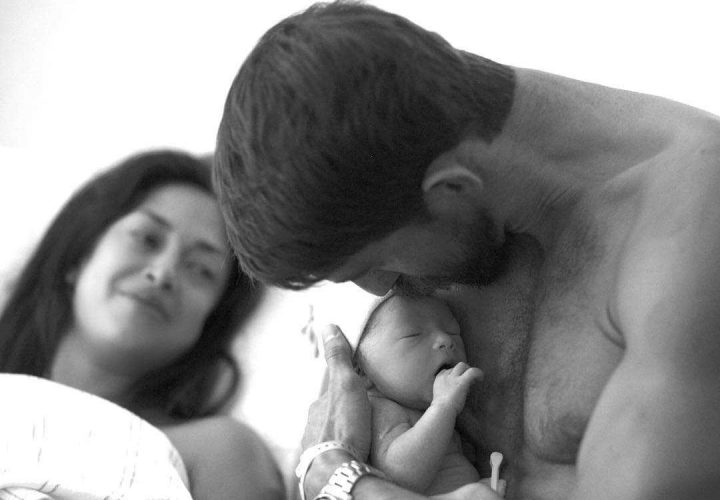 Photo Courtesy: Michael Phelps/Instagram
Michael Phelps, who scratched out of the Atlanta Classic Swim Meet next week, just announced the birth of his baby boy Boomer Robert Phelps with fiancee Nicole Johnson.
The couple welcomed their child two days ago on May 5 at 7:21 p.m., but withheld the announcement of the birth until after Michael's sister Hilary Phelps' wedding took place today
Phelps, who had just been in Colorado Springs at the Olympic Training Center (as seen in this Facebook Live video tour of the facility), rushed back to Arizona on Thursday to be with Nicole.
Earlier today, Michael congratulated his sister on her wedding.
The two announced via Instagram that Nicole was pregnant back in November 2015.
The duo were engaged in February of 2015, with Phelps' good friend Allison Schmitt providing the engagement picture.