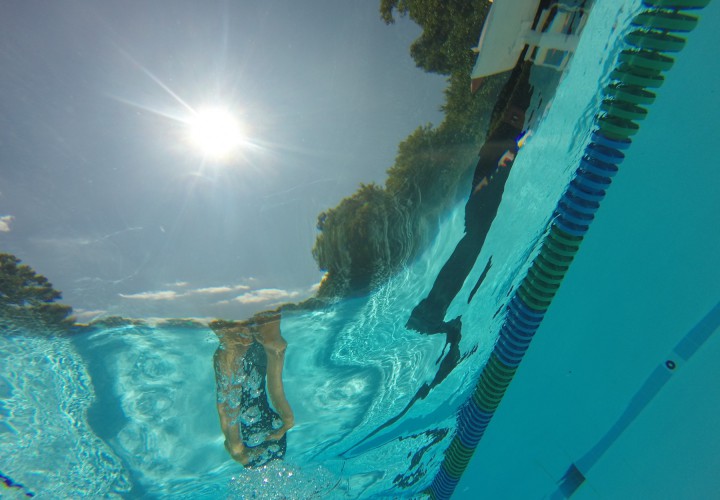 Photo Courtesy: Cathleen Pruden
Matteo Rivolta raced his way to fifth in the world rankings in the men's 100-meter fly at the 2016 Italian Nationals.
Rivolta picked up a winning time of 51.54 to move to fifth in the world behind Piero Codia.  Codia moved to fourth in the world with a 51.42 earlier in the day.
Codia took second tonight in 51.72 with Rivolta and Codia both clearing the FINA A cut of 52.36 for potential selection onto the Olympic team.
Daniele D'Angelo (52.60), Francesco Giordano (52.89), Giacomo Carini (53.19), Filippo Berlincioni (53.47), Simone Geni (53.47) and Enzo Nardozza (54.70) finished third through eighth in finals.
Finale A
1 5 RIVOLTA Matteo 1991 ITA GS Fiamme Oro Roma 24.15 27.39 51.54
2 4 CODIA Piero 1989 ITA Centro Sportivo Esercito 23.77 27.95 51.72
3 6 D'ANGELO Daniele 1995 ITA Circolo Canottieri Aniene 24.59 28.01 52.60
4 7 GIORDANO Francesco 1995 ITA GS Fiamme Oro Roma 24.60 28.29 52.89
5 1 CARINI Giacomo 1997 ITA Gr.Nuoto Fiamme Gialle 25.07 28.12 53.19
6 2 BERLINCIONI Filippo 1996 ITA Circolo Canottieri Aniene 25.16 28.31 53.47
3 GENI Simone 1992 ITA CN UISP Bologna 24.54 28.93 53.47
8 8 NARDOZZA Enzo 1997 ITA Circolo Canottieri Aniene 25.34 29.36 54.70
Pubblicata: 20/04/2016 ore 17:39
Finale B
1 6 MASIERO Matteo 1997 ITA Tecri Nuoto – Cornaredo 25.09 29.11 54.20
2 4 RICCI Paolo 1995 ITA Imolanuoto 54.29
3 7 CRESCENZO Riccardo 1997 ITA GS Fiamme Oro Roma 25.75 28.68 54.43
4 3 COSENTINO Gabriele Anton 1990 ITA Circolo Canottieri Aniene 25.00 29.68 54.68
5 2 COGGI Valerio 1994 ITA SMGM Team Nuoto Lombardia 25.63 29.21 54.84
6 1 BONACCHI Niccolo' 1994 ITA Centro Sportivo Esercito 25.39 29.46 54.85
7 8 FERRARO Christian WC1997 ITA Veneto Banca Montebelluna 26.01 28.94 54.95
8 5 TONIATO Mauro 1996 ITA Nuotatori Trentini 24.92 30.13 55.05