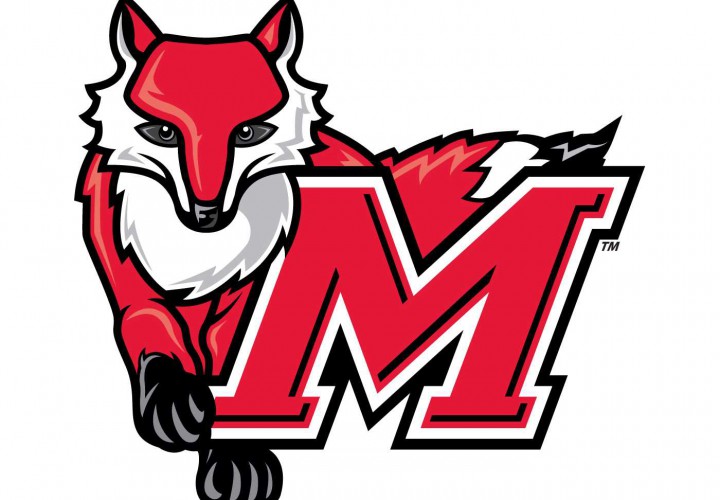 EDISON, New Jersey, October 9. The Marist women's swimming and diving team was ranked first in the Metro Atlantic Athletic Conference Preseason Coaches' Poll with 79 points, the conference announced Wednesday. Marist received eight of the nine first-place votes and will be looking to win a sixth consecutive MAAC championship heading into the 2014-15 campaign.
Rider trailed Marist by just seven points in poll (72), while Canisius ranked third with 63 points. Saint Peter's (48) and Iona (42) rounded out the top five teams, followed by Siena (39), Fairfield (31), Niagara (21), and Manhattan (10).
The Red Foxes began the 2014 MAAC Championships with a program record-breaking first place time from their 200-yard freestyle team of then freshman Meredith Wurtz (Lafayette Hill, Pa.), then senior Emily Miles (Long Valley, N.J.), then freshman Bridget Curley (Endwell, N.Y.), and then senior Maddie Arciello (Missoula, Mont.). Marist also took first place in 1650-yard freestyle, 1000-yard freestyle and 100-meter fly. The 400-yard team of Arciello, Curley, Wurtz and then freshman Colleen Lampe (East Setauket, N.Y.) took first place in the final event of the championships.
Then junior Kimberly Tobias (San Jose, Calif.) won the 3-meter dive with a score of 237.95 and placed second in the 1-meter dive on her way to being named Most Outstanding Diver.
Marist captured its 18th MAAC title in the last 27 years and 100th MAAC Championship in school history last season.
The Red Foxes will compete in the Red & White Challenge at 11 a.m. Oct. 11 and host MAAC rival Canisius to open up the regular season at 10 a.m. Oct. 17 in McCann Natatorium.
The above article is a press release submitted to Swimming World. To reach our audience, contact us at newsmaster@swimmingworld.com.
Women's Swimming and Diving Preaseason Coaches' Poll
1. Marist (79)
2. Rider (72)
3. Canisius (63)
4. Saint Peter's (48)
5. Iona (42)
6. Siena (39)
7. Fairfield (31)
8. Niagara (21)
9. Manhattan (10)