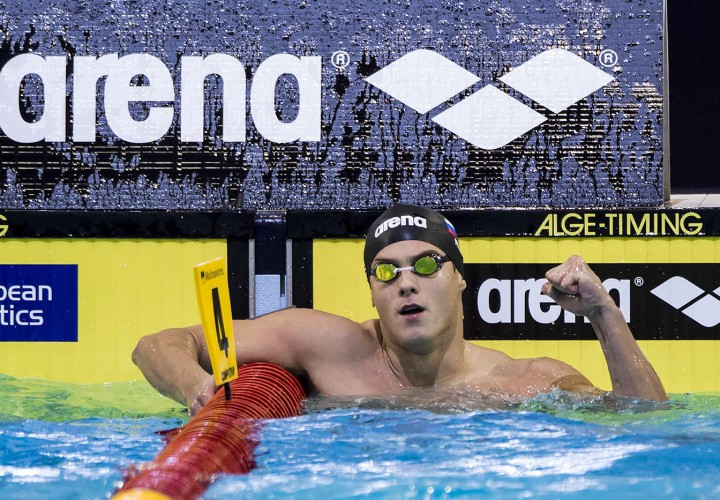 Photo Courtesy: Andrea Masini

Editorial Coverage Sponsored By FINIS
After appearing before the Independent Panel of the International Olympic Committee (IOC) it was ruled today that Russian swimmers Vladimir Morozov and Nikita Lobintsev would be allowed to participate in the 2016 Rio Olympic Games beginning this Saturday, August 6th.
The Russian media hub TASS had announced earlier in the day that the Court of Arbitration of Sport (CAS) had also ruled in favor of Morozov and Lobintsev competing in the Olympic Games.
The two swimmers were banned from competition last month after the IOC made the executive decision to ban any Russian athlete who had been dealt a doping ban in the past, as well as any who had been named in the Independent Commission (McLaren) Report on the widespread doping abuse in Russia.
The IOC left the final decision regarding each athlete's ability to compete in the hands of each sport's governing body. FINA, swimming's international governing body, ruled on Tuesday, August 2nd that the two Russian athletes would be eligible to compete pending review from the IOC.
With Morozov and Lobintsev now cleared for competition five swimmers remain banned from competition: Mikhail Dovgalyuk, Yulia Efimova, Natalia Lovtcova, Anastasia Krapivina, and Daria Ustinova. Efimova and Ustinova have both filed appeals with the IOC that are still pending review.
Full report from TASS can be found here.