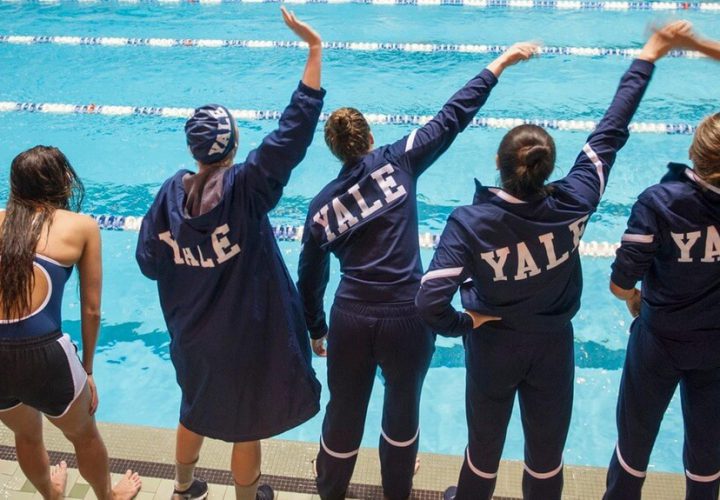 Photo Courtesy: Yale Athletics
On June 7, Yale Swimming & Diving Head Coach Jim Henry announced the addition of Kyle Schack to their coaching staff. Schack will serve as the Associate Head Coach for both the men's and women's programs.
In April, legendary Yale Men's Swim & Dive Coach Tim Wise stepped down from his position, and Women's Coach Jim Henry was named as the combined team's head coach about one week later.
Schack will join a program which has found great success including the women's first Ivy League Championship title in 20 years this past season. The men's program also consistently has the highest GPA among all college men's swim teams.
Schack's hiring was announced on Instagram and via a formal press release from the University:
Kyle Schack Named Associate Head Coach
The Yale's swimming and diving program welcomes their new associate head coach, Kyle Schack, as the team looks forward to their 2017-18 season.
"The addition of Kyle Schack to our team is incredible," remarked Jim Henry, Yale's Robert J.H. Kiphuth Head Coach of Men's and Women's Swimming & Diving. "Over the past decade, he has established himself as one of the finest coaches in the United States in both the collegiate and club level. His leadership and experience will be a huge benefit to the Bulldogs."
Schack has a wealth of experience coaching collegiate swimmers.  Getting his start as a volunteer assistant coach at the University of Texas in 2007, he was the assistant coach at Arizona State University and the associate head coach at Northwestern University before joining Crimson Aquatics Boston as the head coach in 2012.
Over the past five-years at the helm of Crimson Aquatics Boston, Schack has coached multiple athletes to the USA National Junior Team, FINA World Junior Championships and also a top-eight finalist at the US Olympic Trials.
"I admire Kyle's connection to and relationship with his student athletes," Henry added. "I am extremely excited about our new staff and look forward to a successful future for Yale swimming and diving."
Press Release courtesy of Yale Athletics.