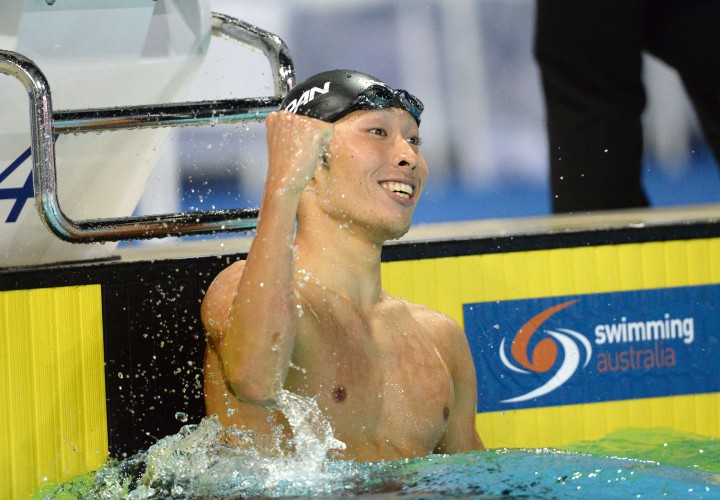 TOKYO – Japan's Kosuke Hagino snared his third gold medal of the FINA World Cup stop here in Tokyo with an Asian and World Cup record in the men's 200-meter IM.
Hagino blasted his way to a sizzling time of 1:51.27.  That swim eclipsed his 1:51.50 Asian record from the 2013 FINA World Cup stop here in Tokyo, which also stood as the World Cup record. His time tonight also undercut Chad le Clos' 1:51.56 from Dubai as the top time in the world so far this year.
Daiya Seto took second in 1:52.55 with Hiromasa Fujimori earning third overall in 1:55.02.
Ryosuke Irie (1:55.22), Takeharu Fujimori (1:57.39), Naoki Nakatani (1:58.02), Yuki Shirai (1:58.13) and Tatsuya Ito (1:58.15) rounded out the All-Japan finale.
[table "" not found /]